How we adapt to cultural trends and structure our process for hiring software developers
The People Care team must be dynamic and adapt to new trends, not only cultural but also technological and market-related. We've all been candidates and gone through different processes: extensive interviews, group interviews, psychological tests, technical challenges, and more. When it comes to recruiters, it's important to understand that the role they play goes beyond selecting people. With recruiters lies a great responsibility to help with the growth or preservation of a company in the best possible way.
With this post, I seek to share the internal operations of our recruitment processes. If you're currently looking for a job, it will help you prepare for and face interviews. If you are a team leader or part of a recruitment team, I hope it'll help you propose new changes or experiments to try.
Currently, I work in the People Care area of UruIT Colombia. Therefore, I have to be in contact with many software development candidates on a daily basis. The recruitment, interview, and hiring processes of software developers pretty much remain the same, but what candidates and employers are looking for is constantly changing. For this reason, it seems important to first talk about change.
Shifting cultural trends and their influence on recruitment
Processes in HR have transformed not only from theory but also from praxis, due to cultural evolution and new social trends. It'd be a mistake to build an employee selection process for a company by copying other methods or even sticking to traditional methodologies.
But why is that? Is it really that complex to carry out recruitment? In my experience, especially in the IT sector, we must always think about how new cultural trends are influencing our region. If this social reality is unknown, recruiting can become a complex task.
A clear example of why we must understand how generational movements influence corporate dynamics is related to millennials. Until recently, companies didn't hire candidates who placed such a high value on working remotely from anywhere, having a flexible schedule, activities that include their pets and family, horizontal organizational structures, and so on.
Let's embrace the changes and adapt to them. It's easier to capture the attention and interest of the best candidates if your company offers benefits that are in accordance with their intrinsic motivators and ideal way of living.
Now we're not only speaking in terms of making recruiting more effective but also cultivating a corporate culture that's more similar to that of its adherents'.
The role of the interviewer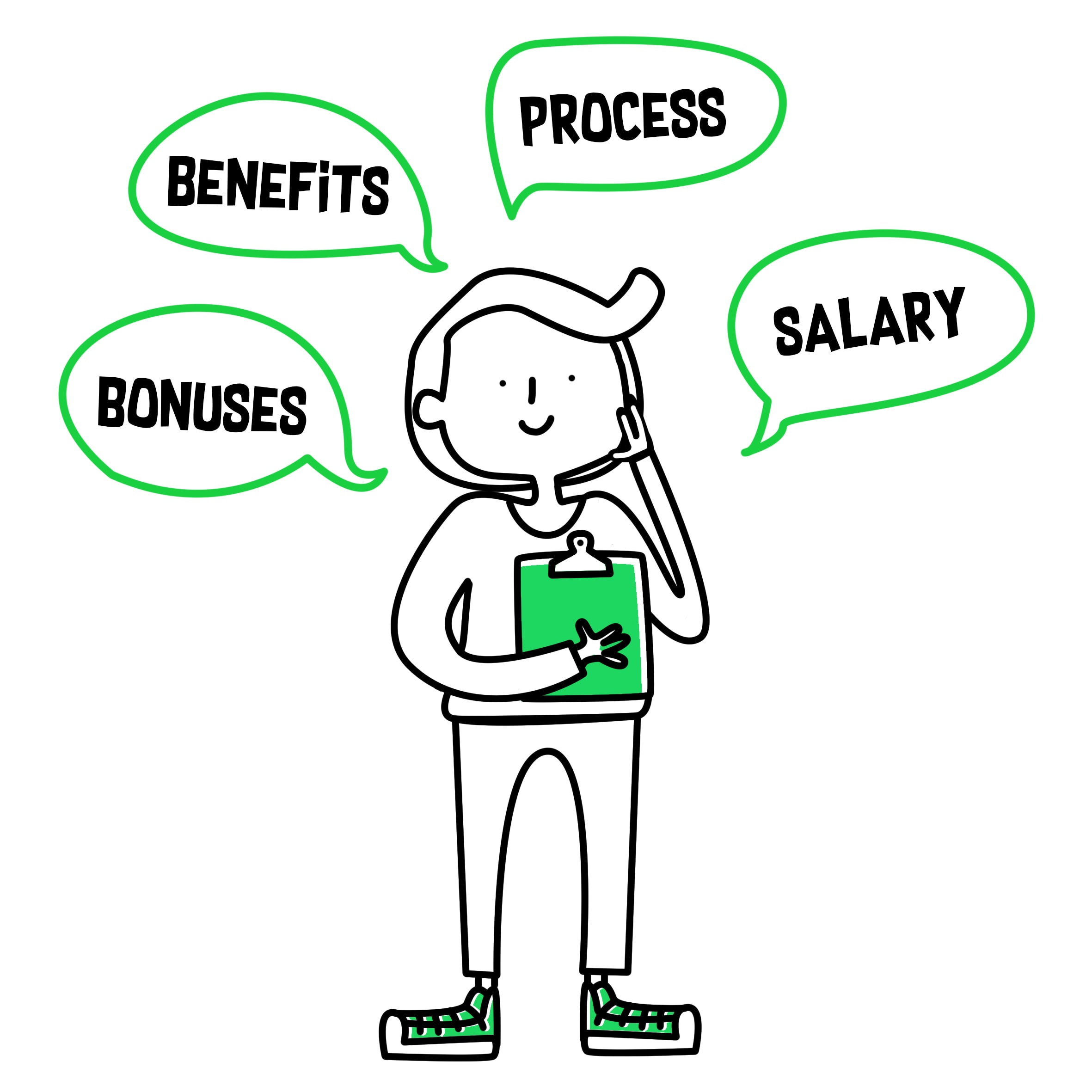 Benefits, bonuses, and salary are not everything. The role of the interviewer is fundamental due to the connection that they can generate with those who will become their future colleagues.
In these times in which corporate rigidity and formality have almost disappeared and made way for more empathetic, friendly and intimate spaces, the attitude of a recruiter will be fundamental for transmitting their work culture to the candidates. For this, it is essential to use an adaptive recruitment process that has synergy with the emerging needs of different profiles.
In our case, rethinking and sharing ideas and experiments with all the recruitment team has helped us adjust our process to the needs of both the market and those of UruIT.
Aspects of our recruitment process
In Colombia, our Hiring Squad (cool name, right?) is both a group of people with experience conducting interviews and a team that enjoys contributing to the growth of the company through the engagement of new employees. In general, we are psychologists with vast experience in the world of organizations, profile building, interviews, and tests. Having a 100% dedicated team for recruitment helps us establish objectives, goals, indicators and allows us to share ideas and commit our best efforts every day.
Work methodology: Believe it or not, Scrum isn't only applicable to software development projects. We apply Scrum in our recruiting squad. We even carry out all the ceremonies in two-week sprints and we have involved our Country Manager as the Product Owner and I, the People Care Champion

,

act as the Scrum Master. The initiative came about with the intent to improve communication, involving everyone in the tasks we are working on, and encouraging greater participation. All this is summarized in one phrase:
A collaborative effort in order to achieve a common goal: to grow the UruIT team.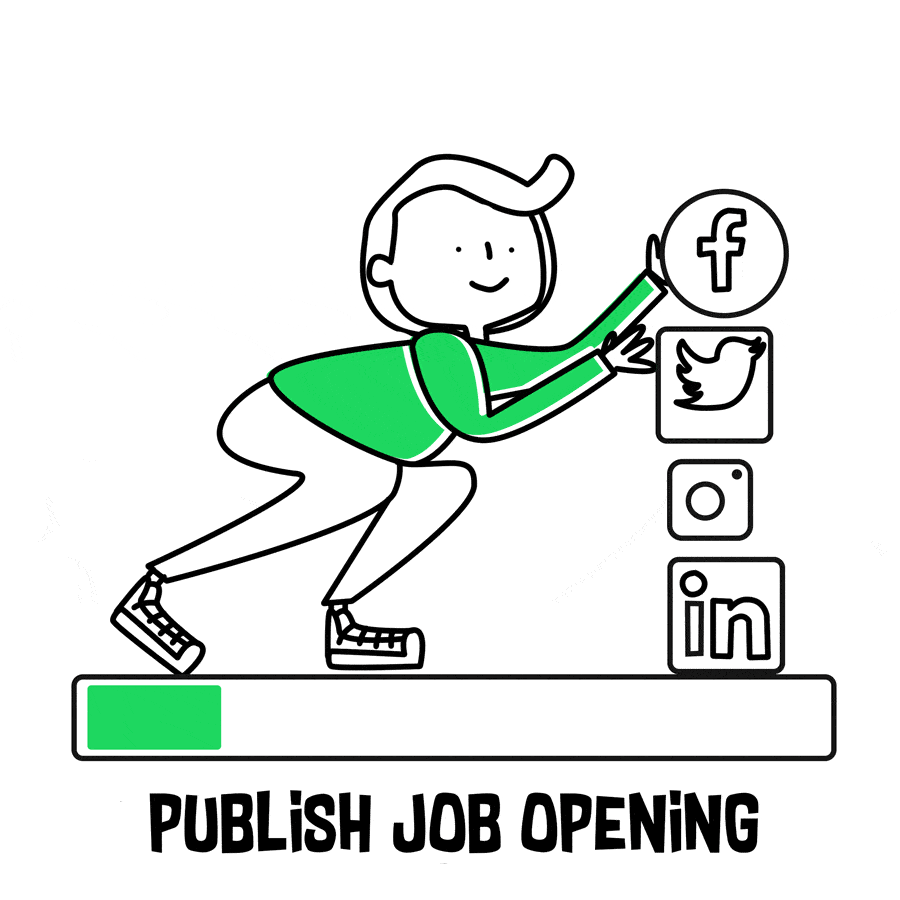 The step-by-step of our process for hiring software developers
Firstly, we use different tools and platforms to publish our job openings: Instagram, Facebook, and LinkedIn are just some of them.

After selecting the resumes that fulfill our requirements and the technological skills requested by our client, we carry out a short interview in which we try to answer the following key questions:
Does the candidate have the soft skills that UruIT is known for?

Does the candidate have the hard skills we require?

Are the candidate's expectations achievable in UruIT?
Then the Talent Seekers team jumps in. After having validated that the candidate meets the previous requirements, this team will perform a technical interview, administer a coding test, and then evaluate the results.

After confirming that the candidate has the necessary knowledge required by UruIT, we do an in-depth interview. At this stage, we ask some competency-based questions and apply psychological tests. Depending on how the interview is going, we choose the tool or test that best fits our needs in the moment. This means that we do not have a standard test; instead, we count on several tools that can be adapted to each case.
In fact, for me as a leader in the recruitment team and also UruIT's People Care team, this stage of the interview is paramount. It aims to uncover if the candidate is likely to adjust to our work culture—which is driven largely by self-organization and continuous improvement.
In order to get the expected results out of this interview, I base myself on some considerations by the American psychologist, Carl Rogers:
Unconditional positive regard: I accept the candidates in all their personal spheres and I try to generate a space that allows them to show themselves as they are and want to be seen.

Authenticity: Not only do I allow the candidates to show themselves as they are, but also, I as an interviewer, show myself in a sincere and consistent way.

Empathy centered on the person: I understand the how and why of the candidates' experiences throughout their life, without losing the objectivity of the interview space. This helps generate a space of trust, comfort and authenticity.
Interview with the development team: For UruIT, it is important that the team in which the candidate will work has the opportunity to meet him or her. It is not a space for technical questions, but to know about hobbies, family, working preferences, among other things. We want to know if we would enjoy working with the candidate.

Finally, some clients like to interview the candidate to validate some technical aspects.
After going through each of these steps, we will have a new UruITer joining our company!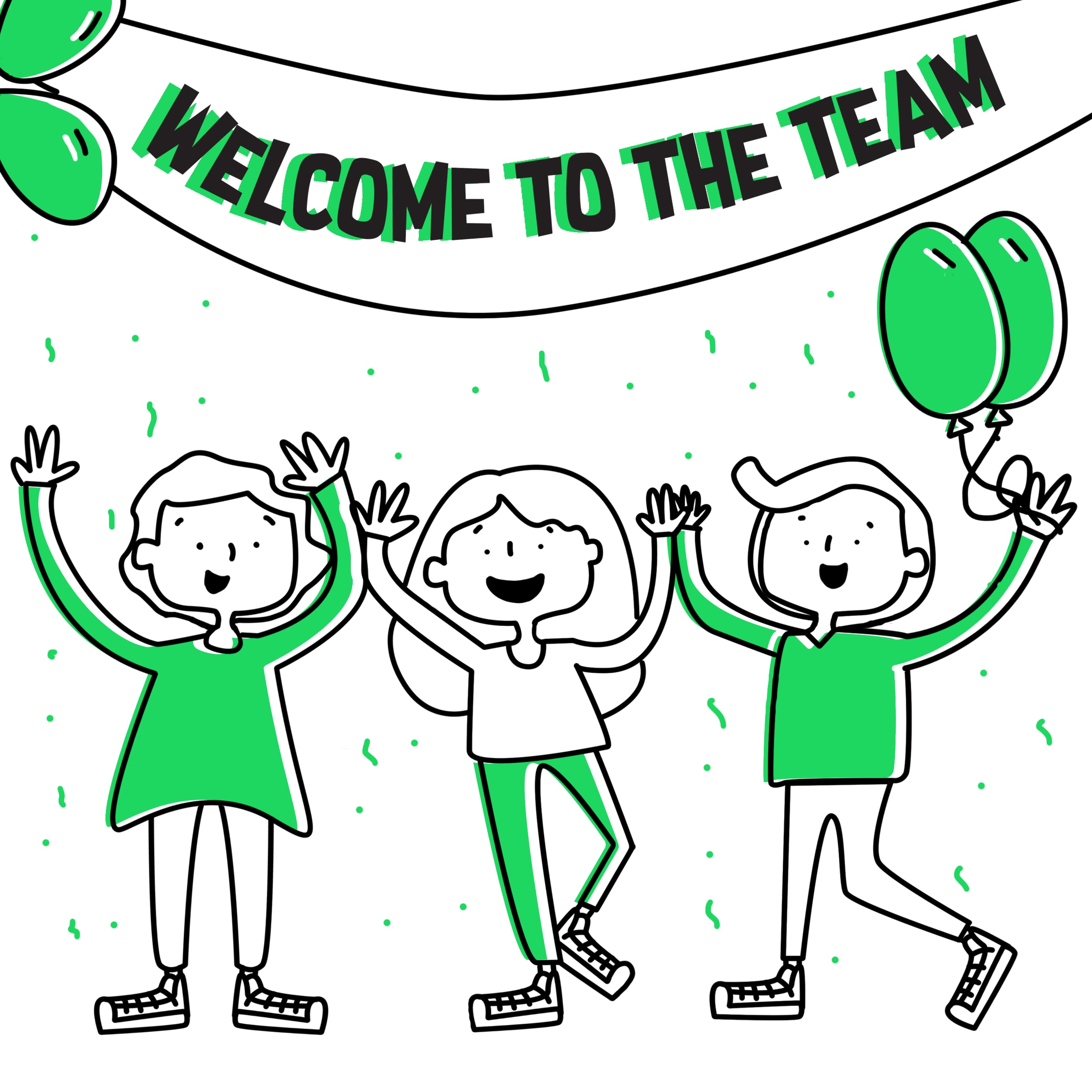 At UruIT, we feel it's fundamentally important to keep up with the changing times as the demands of the workforce change with the entrance of the newer generations while keeping in mind the importance of the role of the recruiter. We are constantly looking to improve our hiring process, which we keep highly thorough, in order to find the people that will be the best fit for UruIT and our clients.
If you think this post can be helpful to your colleagues, feel free to share it! We love exchanging ideas and good practices with other People Care professionals and team leaders.
---
About us
UruIT works with US companies, from startups to Fortune 500 enterprises, as nearshore partner for project definition, application design, and technical development. Our Uruguay and Colombia-based teams have worked on over 150 design and development projects up to date.
Are you ready to make the leap in your software development project? Tell us about your project and let's talk.