Get to know our experience working in mobile projects
Looking for some help in building your mobile app? In UruIT our designers and mobile developers are ready to share their experience developing mobile applications – give them an idea and they will turn it into reality through user-centered design and high level code!
The outsourcing mobile app development process
Our native applications are developed using Java or Swift for specific platforms; we also use C# and Xamarin to build cross-platform apps. Using the best mobile development practices and collaborative platforms (such as Zeplin) we can save time from the start through the entire project.
We often decide to develop mobile apps using Xamarin Forms, because it gives us the ability to create shared user interfaces and logic across platforms. Together with Zeplin we are able to gather all necessary design data and assets to create our application's views and. Also, it's a valuable communication channel between the developer and the designer.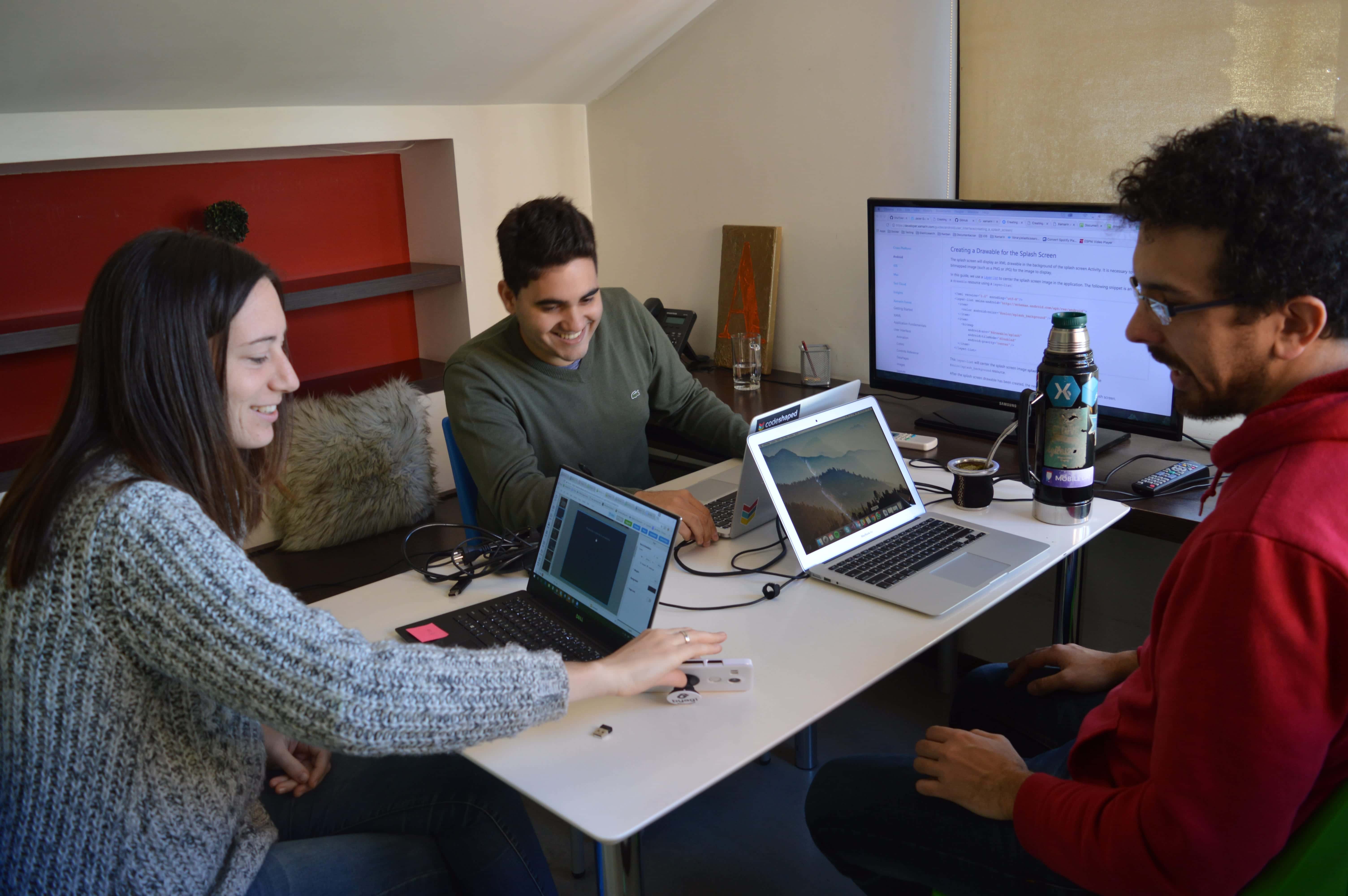 Clients trust our approach throughout the entire process because we rely on Agile development practices, using short development iterations called "sprints" to quickly adapt to our client's changing needs. In order to do this, we work in self-organized, multidisciplinary teams that follow similar patterns in each sprint (Planning, Retro, Dailies and others).
Besides Agile development, we promote and live the DevOps culture which fosters continuous integration. Continuous integration enables us to obtain a tested and ready-to-go application within minutes after making new changes. Currently, we use AppCenter for delivery and error reports. At the same time, we use feedback and crash reports to have continuous inputs. The idea is to improve and fix what is necessary at an early stage.
Recently we worked on a very interesting mobile development project. It's an app that combines golf and technology to offer a high-tech experience for sports lovers. We'd like to share our experience with you!
Case Study: NextLinks
NextLinks is a new, innovative project launching on the market. It provides a unique golfing experience by combining simulation golf with real golf played on the greens within its facilities.
Players have an app that allows them to play a virtual version of the sport. But they also have the possibility of using the app to play the real game in one of the startup's golf greens: it helps them to find their hole, activate a light indicating where to position the ball, add or modify shots, create or receive invitations to be part of different groups, play with other people, etc.
At first, the application was created for smartwatches. Then its founders decided to extend their market reach by launching a mobile version, offering users the chance to engage in the game directly from their own mobile phones.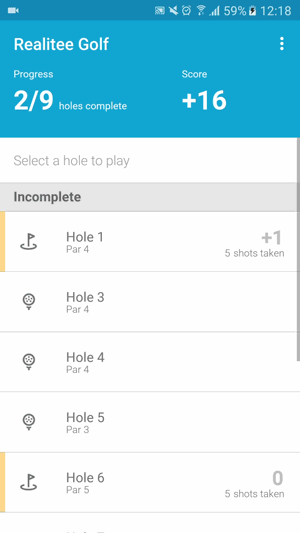 NextLinks' CTO, Anthony Prechtl, discovered in UruIT the partner they needed who could rewrite the application and make it available for Android phones first, and iPhone, later. 
I chose UruIT because of their long list of well-known clients including many professional US sports teams. When choosing to outsource, you don't always know what you're getting, but that extra reassurance was all I needed.
Find out more about their solution in this video:
Let's get in touch!
Are you looking for mobile developers? Find out more about our development services!