Hello everybody! How's that 2015 going? Oh boy… 2015…  just saying that number gives us goose bumps… 2015! isn't that amazing? WE LIVE IN THE FUTURE! And it's not just because this is the year in which 1985's Marty McFly gets to try a hoverboard.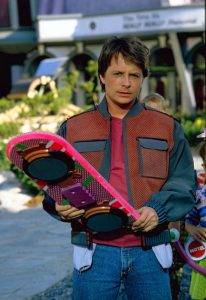 No, we live in 'the future' for a whole host of other reasons. For starters, we are now truly redefining the way we do business, especially when it comes to startups and small businesses, and even more especially in the software industry.
The work environment has been transformed dramatically and, for small companies, software outsourcing is becoming the norm rather than the exception. It just wouldn't make sense for them to maintain a permanent staff of developers.
Now, if you follow our blog, you know where this is heading, right? This is when we tell you about our lovely little South American country that's full of some of the best developers you can find.
Indeed, there's a lot to be said, and we never get tired of doing so, but this time we'd ike to show you a nice YouTube clip to show you why outsourcing to Uruguay is a good idea, so we can give our typing fingers a break.
That was a promotional video for the SmartServices.uy web portal produced by UruguayXXI, the government agency in charge of promoting our country's positioning as a strategic destination for foreign investments.
We think it gives a picture of what we stand for here at Uruit. By the way, we got this quote also from the SmartServices.uy web site:
Uruguay is the leading per capita exporter in Latin America in Information Technology. The international success of its innovative products and services, its talent and adaptability of its human resources, a highly favorable promotional framework and a developed ecosytem characterize Uruguay's dynamic IT industry.
See? We live in the future. And this is a future in which your head office could be located on, let's say, Boston while your software development is taken care of by talented South American geniuses 5,417 miles away.
Oh, and that hoverboard that Marty McFly rode? It totally exists! Welcome to the Future!
Are you interested in outsourcing to Uruguay? Get in touch!