We make nearshore outsourcing your advantage
Cost-efficiency, great talent, real-time collaboration
How it works
We're a nearshore development company
Using our meticulous recruitment process, we are able to incorporate talented full stack developers, UX/UI designers, and product owners directly into your project development.
Remote work is in our DNA. Once they join or become your workforce, our highly capable UruITers will be dedicated to your project only, working from South America through integrated collaboration as your development team.
Nearshore development in a nutshell: cost-efficiency, great talent, real-time collaboration
01
Smart Recruitment
Our recruitment process focuses on candidates who match our technical standards as well as our agile culture. All new UruITers go through a comprehensive training and onboarding period.
02
Continuous Learning
Technology is constantly evolving, and we equip our teams with regular training and educational opportunities accordingly. Also, those who are not assigned to a client project spend their work hours learning.
03
Strategic Delivery
Our delivery team connects UruITers with projects that are a right fit, providing you with a skilled team who exceeds expectations from day one.
04
Real-time Collaboration
We rely on practical communication tools (we love face-to-face video conferences), fluency in English, and accessible time zones to make sure everyone is on the same page.
05
US Accessibility
Our teams can easily obtain US visas and travel to and from North America due to our proximity.
06
Effective Tools
Using agile methodologies and online management tools, we co-create with you to meet your business goals through a risk-free outsourcing model.
07
Agile Model
We have generated a work culture that values teamwork, autonomy, and proactivity. Our professionals will bond with your in-house staff in order to become a true team.
08
High Referral Rate
In 2018, over 80% of our projects came from recurring clients who either decided to continue working with our teams or trusted us with other products.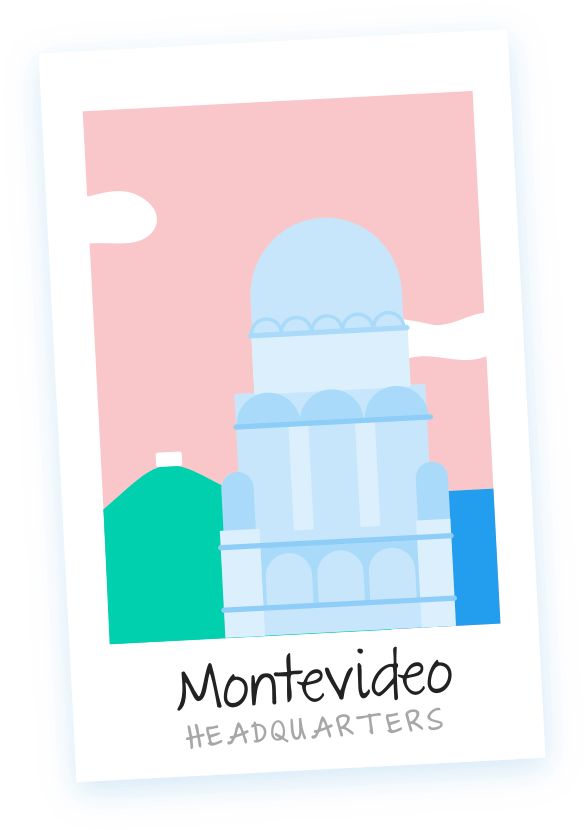 Montevideo is the capital and largest city of Uruguay, home to nearly 1.5 million people.
2013's Country of the Year for its booming talent (The Economist)
One of the most advanced software development centers in Latin America (Harvard University)
#1 place of the Latin America Technology Index (Business Chronicle)
Government has a strong focus on supporting IT initiatives through federal agencies such as ANII and Uruguay XXI.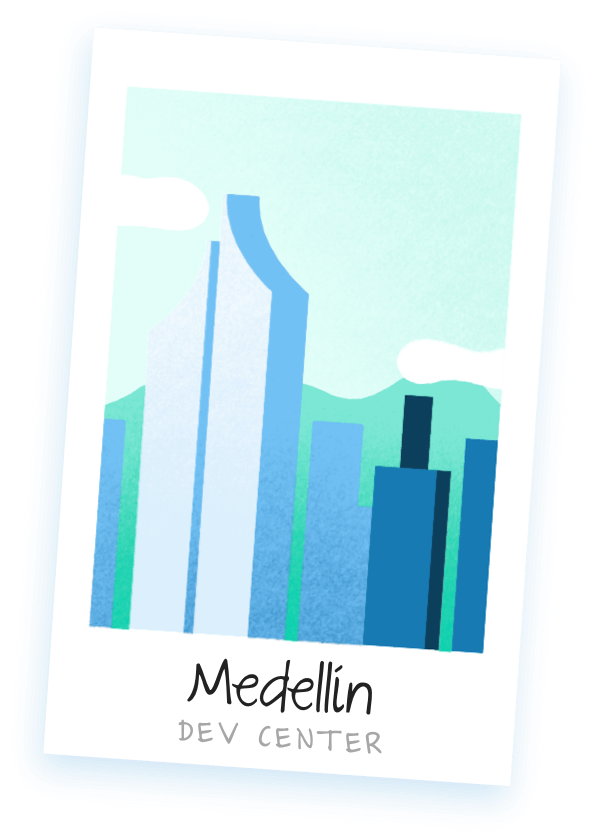 As the most innovative city in the world (Urban Land Institute), Medellín is the second-largest city in Colombia, housing more than 2.4 million people.
Ranked in the top 7 best places to live (Forbes)
2013's City of the Year (Wall Street Journal)
Named one of the Centers for the Fourth Industrial Revolution, a World Economic Forum initiative
Ranked #17 in top outsourcing locations by Tholons, and in the Top 30 locations by Gartner
When traveling to the US for visiting clients and our network, we use offices in WeWork as the headquarters to our commercial activities.
Established in the US since 2008, we guarantee you have insurance in place (General Liability, Professional E&O), NDA and IP protection, as well as local bank transactions within a US entity.
The coding is high quality and reflects UruIT's extensive expertise. The team has expertly managed the project, leveraging scrum methodology and strong English skills. Their services are not only consistent, but also highly affordable and adaptable to changing circumstances.