After the last world cup finished, we were all left with the feeling of having been a part of a great tournament that just didn't last quite "long enough". We began to wonder what would have happened had the world cup been about outsourcing and rather than soccer teams we fielded our outsourcing skills instead? So, we came up with the idea of creating a Software Outsourcing World Cup.
Argentina vs. Uruguay. The "Río de la Plata" outsourcing classic match.
We have one of the first challenges for Uruguay in the first stage: competing with Argentina. A river away from each other, both countries have a lot to offer when it comes to outsourcing and a considerably long tradition in the field.
Education is similar in both countries, as is the culture. Having most of the population composed of Spanish and Italian immigrants, teams integrate easily with US teams, being passionate about quality of work, attention to detail and continuous improvement.
In this stage the focus is set on talent and experience in remote development. So, could Uruguay beat Argentina, a country 10x its size? I think so!
Twelve years ago, TCS Indian IT players opted to open its first branch in Latin America in Montevideo, the Uruguayan capital city. This positioned the country well and contributed to gaining vast experience in remote development and outsourcing services. And a lot has happened since then…
With about 500 software development firms (350 registered in the IT Chamber), Uruguay's experience in IT is at sight. This is also reflected in the latest studies published by United Nations about e-government, with Uruguay leading e-goverment development.
Over the past few years Uruguay has caught the attention of high end development firms such as, SalesForce, NetSuite, Infragistics and ComponentOne, which felt tempted to establish their captive development centers in Uruguay. The list even includes Argentinean renowned companies, like Globant, MercadoLibre and Despegar.
What is it that they find in our small but beautiful country? The answer is …Stability (both, political and economic) and access to top tier talent!
While inflation rates continue to remain under control in Uruguay, economy is achieving a sustainable growth rate year after year. A quick look at the latest corruption index showcases Uruguay in great shape as well.
Images tell everything…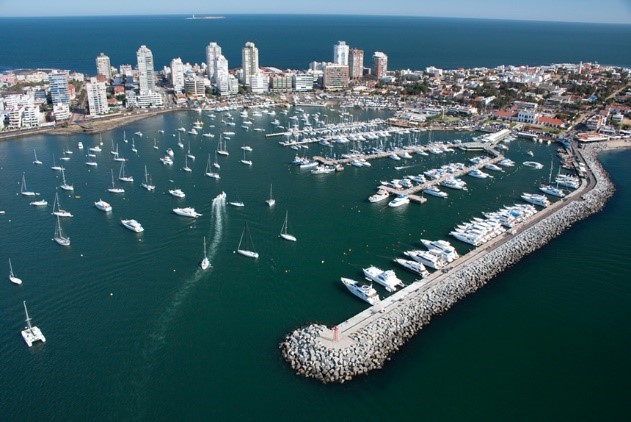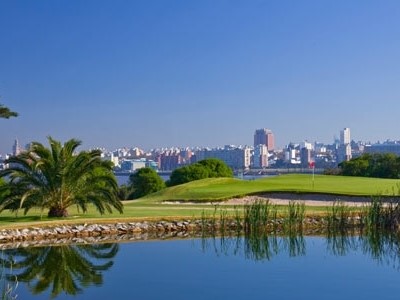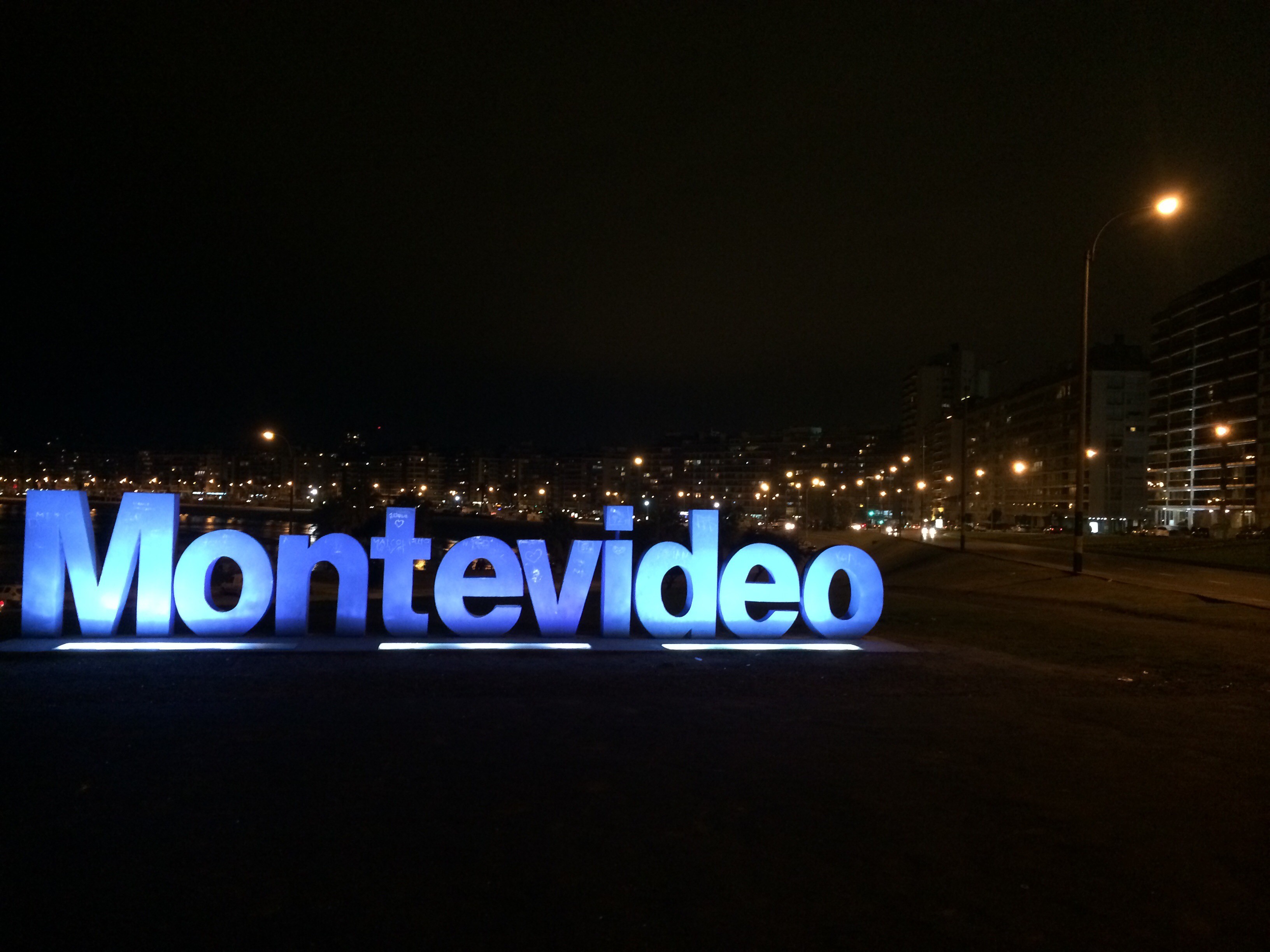 Yes, it's a tie match! So…. It's to be determined in penalties!
According to Country Brand Index, Uruguay is ranking 1st in Education, Best Place to Live, Security, Job Opportunities and Regulatory Environment for Doing Business. It's also on top of the list for Quality of Life. That's 5 goals out of 5!
Finally the small country is lucky enough, and passes to the next phase. Great job Uruguay! 🙂
Stage II: Latam vs Offshore. Where Agile matters
We are in the second stage now and most of the Latin American teams are fighting for a spot with counterparts in Asia and Eastern Europe. Colombia vs Belarus, Uruguay vs India, Brazil vs Czech Republic.
Unfortunately for the Asian and Eastern European countries, most of the companies in the US looking for bright software development are also looking for agile methodologies like SCRUM to deliver faster, earlier and better. The ability to go Agile, not only implementing methodologies  but also values, contributes to a better team cohesion and decreases cultural barriers as well.
When implementing SCRUM, virtual meetings (video conference preferred) are frequent, and continuous feedback is needed, so time zone proximity is a must.
Agile is defining the new paradigm for successful software development, and Latam is pushing hard. Boutique dev firms specialized in new technologies and agile, like UruIT, are following this trend, having 30% of their engineering teams certified in SCRUM. Agile evangelists from UruIT and other agile dev companies are promoting the implementation of this methodology in a variety of agile gatherings across every Latin America country.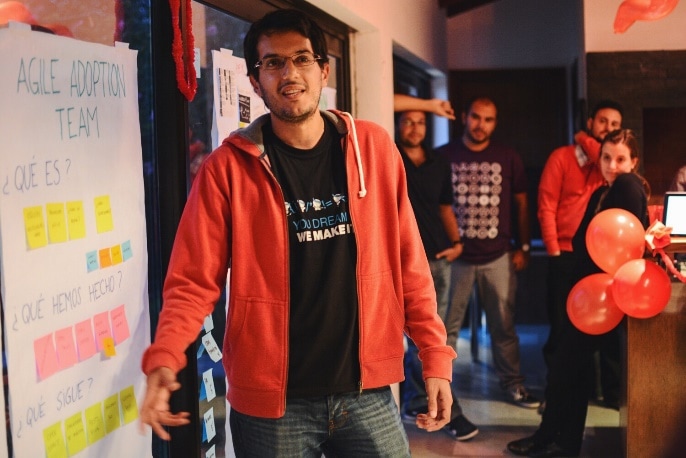 Engineers working in the US are tired of staying up late at night for calls. They need real time communication during the day, they need to participate in daily calls, planning and review meetings.  Additionally, geographical proximity (a few hours away with direct flights from Montevideo to Miami), gives the ability to organize side by side team meetings or project inductions more frequently.
While some customers continue to work with traditional waterfall processes, most of them have realized the benefits of agile already. This is a great opportunity for nearshore development teams, and those representing Latam countries are all winning this stage. Uruguay being one of them!
Software Outsourcing world cup Final. Uruguay vs Costa Rica!!
After beating Colombia in the Semi-finals, it's time for another epic match in the Final. This time Uruguay meets Costa Rica, another country that has been gaining popularity in outsourcing conversations lately.
With more tradition in outsourcing, so far, Uruguay has demonstrated to be the ideal partner for agile, offering great talent and unparalleled political-economic stability. But customers' expectations for the final are even higher. They are looking for infrastructure reliability and operational continuity. What is the Uruguayan strategy to win this match?
Uruguay is notoriously mature in infrastructure, as recently recognized by Akamai, British consultancy, with an "impressive growth rate" in terms of Uruguayan internet connection. This is ideal for videoconferences, which for me represents a must have for a successful remote development team. And believe it or not…… the only country in Latin America that can proudly say it has never experienced a natural disaster (you heard it right…no earthquakes, no hurricanes, nothing!). This is a plus, for optimal business continuity.
And the trend continues to move in the right direction as Uruguay has recently announced huge investments in renewable power sources, granting access to cheaper and greener electricity. Yes, we want to be self-sustainable and 90% dependable on renewable sources as soon as next year.
We ranked 1st in the latest Technology Penetration index, being the most technologically connected country in Latin America. Uruguay leads the region in fixed line telephones and broadband connectivity, something necessary in a country that exports so much software services.
Let's take a look at the current media and news to define who wins the outsourcing world cup.  Uruguay is not only getting new investments and companies established every month, but it was also the first country to implement the One Laptop per Child across all schools 5 years ago, and is currently evolving to a 2nd phase: providing tablets and reaching high schools.
Based on all of the above and to add some recent news,  featuring Uruguay in the media… It has been recently awarded the title of Country of the year!  Who doesn't want to do business with a country like this?  That, for me, means a goal in additional time!
Sorry Costa Rica, although you have a bright future for sure…. you simply can't beat this giant nearshore outsourcing paradise…
Uruguay has demonstrated to be an ideal destination for companies in the US looking for top tier talent in software development, providing the best political and economic conditions for doing business, as well as excellent infrastructure, in particular broadband connectivity and technology penetration. Culture affinity and time zone are also ideal for US companies looking to augment their agile development teams.
Looks like we have the first Software Outsourcing World Cup winner: Uruguay!!