Some tips for working remotely and the main learning points I had in my experience
Currently, it is very common to hear or read about how workers of the new era manage to balance their personal life and ambitions with their career goals through remote work. For example, one who travels the world while also scaling a new business. It sounds good enough to be real, but is it really possible? Well, the answer is quite simple and it is YES! Although it is important to mention that the way to achieve it requires a lot of planning.
I recently had the experience of leaving Colombia, where my home and office are, to live in New York for two months. On this trip, I got to know fantastic places and incredible people, and lived unforgettable moments… The flash of my camera helped me to register each minute I lived, but the most extraordinary of all is that I did all this while I was working. So, how was this possible?
With this post, I would like to share my experience working remotely. At the same time, I want to leave a guide for those of you who —just like me— want to take a trip but do not know how to start and what to expect. In addition, I hope this content is useful for anyone who wants to understand how remote work operates and its value for a team.
How to work remotely: everything starts with a crazy idea
I call it a "crazy idea" because that's what it is. In my particular case, I had visited New York before, but for some reason the lights, the noise, the heat of the asphalt and the surprises that you find in every corner of the city called to me so strongly that I knew it was time for me to return.
However, you have to take into account that mere ideas do not guarantee success. Everything must have a purpose and adequate forethought. Not only did I want to be immersed in a city that offers endless cultural and artistic diversity, but I was also aware of my need to improve my level of English and I knew that New York was the ideal place to practice it. Therefore, after making up my mind and realizing that I had the resources to carry it out, I took the next step: planning and talking to my team.
In fact, it's not entirely a "crazy idea"; currently companies that belong to the software industry have plenty of experience working remotely. In my case, I'm familiar with remote work and know it can be as effective as being in the same office because our office located in Colombia provides services to different companies in the US.  After keeping up with their experience working remotely, I wanted to try it firsthand. So, here's how I managed my remote adventure!
First things first: speak, communicate, and come to agreements
My recommendation before talking to your team is to be clear about the purpose and the details of your trip. While you do not need to have at this point an extensive plan for your trip, it is necessary for your team to understand the why, how and when.
The most important thing is that you get the chance to listen to the ideas, doubts, fears and recommendations of each one of your team members. This will help you to make better preparations for your trip.
Keep something in mind: Agreements should always exist in a team, and the key to fulfill the purpose of your trip is that at least the majority of the members agree on each of arrangement of your trip planning. Therefore, they will be able to mitigate the uncertainty that remote work can generate for some time.
The type and number of agreements varies according to the needs, expectations and operation of each team, which is why the best way to establish them is in a meeting. I did it, not just once, but several times with the purpose of discussing the proposals and doubts we had.
Aligning ideas with the team
Do not do it alone. Involve your team, meet as many times as you deem necessary, provide the mandatory space to promote communication and stay open to all the opinions and suggestions they give you.
In my case, we highlighted those points that we considered relevant in several meetings. Little by little, we transformed them into agreements. All the team members participated in this, and by the end of the last review of the agreements, we finally said: We did it and we agree! Take a look at the process we've lived:
Make a document for each meeting

, write down the highlights, the recommended actions and include the doubts that emerge. In my case, we met about five times to review the agreements and unclear aspects. However, keep in mind that you are the one who is leading the proposal of your own trip.

Take some of your spare time to

review those notes and self-assess the impact this will generate on your team

and your own work. This way you will realize that your idea has stopped being just an idea and has become a project.

In the last meeting check with your team every point down to the last detail;

do not leave room for assumptions or interpretation

. Remember that at the same time you start your trip, a collective commitment will also begin oriented towards respecting the working agreements, even when these are not inflexible and will always be open to change according to conditions.
Surely during the meetings, some questions that may be obvious will arise, such as the following. Talking about all of these will be vital to avoid setbacks in your stay and even generate better understandings:
In which specific place will I work?

Will it have a good WI-FI connection?

How and when are we going to communicate?

What do we want to happen during the trip?

Is there something unexpected that could happen?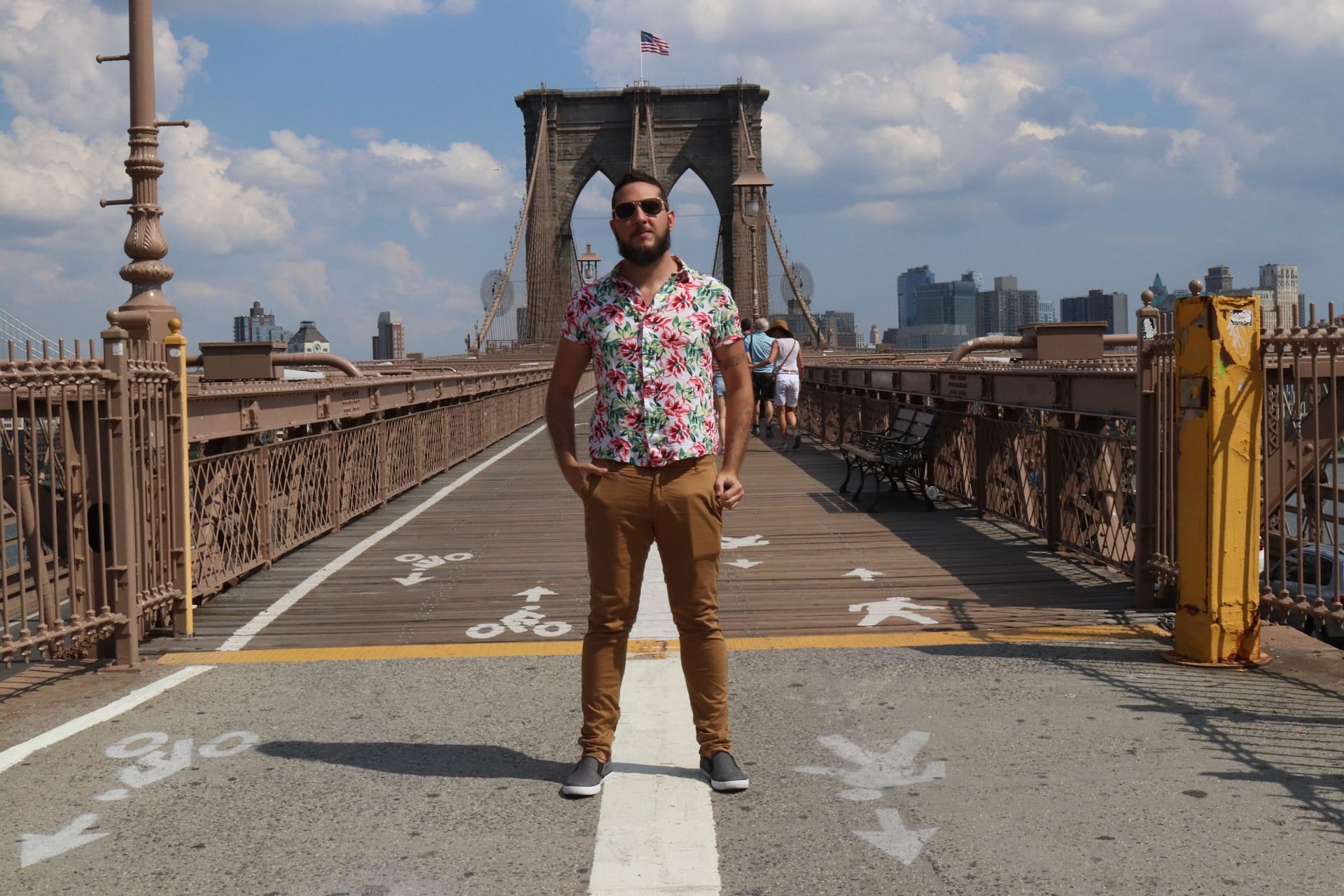 Our agreements
Below are some of the work agreements that we established in my team:
For the team, it was paramount that I had a place with an excellent internet connection that also met the necessary conditions to take calls. This meant I needed a peaceful and quiet location. My purpose of traveling was to practice more English, so I preferred to work in places that facilitated interaction with other people and forced me to use English, without neglecting aspects such as the quality of the Internet and external noise. So I decided to split my time between my Airbnb for taking calls and co-works or coffee shops for working independently.
Does the trip imply for you to you work on a different schedule? For how long will you be out of the office? Do you need a week or some days off to prepare? According to my experience, I recommend first taking a week of vacation. During this time, you can familiarize yourself with the place where you will be living for the next months. It's useful for you to identify the best means of transportation, food areas, co-work spaces, do some networking and even get used to the weather of the city. I decided to stick to the time zone of the country where my team is located. With that, my purpose was of not affecting the task workflow, and facilitate the interaction between us.
Delegating responsibilities:
At this point, I recommend taking into account if the trip implies that your team should assume certain responsibilities or take charge of some tasks that you used to do. If so, they all must discuss this in person. Get to an agreement about the responsibilities they will assume during your trip. However, keep in mind something: It is not just delegating, you should also do regular follow-ups and support your team. Ask them how they feel doing these new tasks and if they have doubts about any procedure. Also, find out if they need your help to carry out some of them.
To communicate in the 21st century is not complex at all. Therefore, we must take advantage of all the tools we have available. Here are some tools that we decided to use during my trip, but we already knew about them thanks to our experience as an outsourcing company.
Zoom and Skype:
Two very good tools to make video calls without major inconveniences. If I needed to contact my team with urgency, these tools definitely made it easier. They both have the advantage that the connection is quite stable and functional for calls that require more than 30 minutes and the participation of more than three people (if your team is large).
One point where we all agreed was that when making video calls, each member was going to connect from their own computer and not as a group in a conference room. That's because the sound could be affected and the person that was working remotely could easily lose the thread of conversation.
Slack:
Of course, we cannot be in a video call all the time. That's why Slack became our most used media during my trip to keep in touch. Some of the arrangements we decided regarding the use of Slack were:
Pay attention to notifications;
Try to respond as soon as possible;
Use the "statuses" provided by the tool. For example, we change the status to "In a meeting" if someone was busy;
Since most of the communication during the two months of my trip was going to be written, it was important to write as clear as possible, so that no misinterpretations could emerge.
More tips for working remotely: talk about frequency
Communication frequency will depend on the nature of each team and its needs. In our case, we decided to meet every Thursday to catch up with the day-to-day. However, I also established checkpoints to review some topics and projects more deeply.
Take into account that you should communicate everything. It is not a matter of reporting everything, but the idea is to keep the team informed, as they also should do with you. Notify any unforeseen situations with time, it is possible that you get sick or even get lost in transportation. Therefore, if you quickly notify your team of these situations, the communication will improve. Besides, trust will become a fundamental pillar in the group's interaction. Actually, it will even open the doors to future proposals for remote work.
Also, come to an agreement about the duration of your trip. In our case, we considered that two months would not affect the team's normal workflow even though my role requires me to work closely with others. Therefore, even if we were going to use tools to maintain communication with the rest of the teams, we all agreed that more than two months could cause us to drift apart.
Get ready for the changes
Keep in mind something, it is not just a trip, it is a full experience —that just like you— your team will be living in another way. That is why you should be prepared when you return because you might notice some changes that were directly produced by the trip.
It happened to me and I was really satisfied with some of the changes I noticed in my team, such as:
  

Less dependence – greater self-management

  

Better capacity to make decisions

  

Empowerment when managing and deciding what to do and what not to do

  

Communication became more horizontal and transparent
Beyond all these changes, you will surely find that there is one even more surprising than the previous ones and it is yourself. But it is not necessary for me to tell you about it, because surely, once you return from your trip, you could write a complete book about your experience!
Some final change management recommendations:
  

It's prudent to choose to go for a two-month trip, taking advantage of the nights and weekends to do activities that you cannot do during the workday.

  

Search for workplaces near the area you enjoy the most in the city where you are. Having a good view will inspire you to keep working. Also, at the end of the day you can hang around in that area.

  

Be prepared to have additional and unexpected expenses.

  

Recognize that being away implies that your team will look for ways to keep working, so do not be disturbed if you feel the dynamics are not the same when you return from the trip. It is just that the team has changed —the same way you also did.

  

Find a proper time with your team to share your experience and listen to how the team lived it on their end.

  

Keep your team informed about any news or obstacles you may have to connecting or performing any task.

  

Know that unexpected events will always happen.
How was my experience?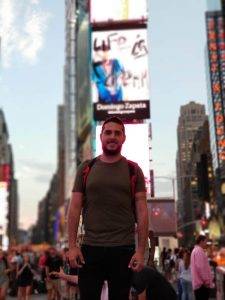 After the trip, in my mind lingered the satisfaction that remote work is possible. In fact, it can be carried out without affecting the dynamics and productivity of a team.
I achieved one of my goals which was to practice English to the fullest, I met many people, I took many photos, I laughed and enjoyed the moments of solitude as well as those with friends. Nevertheless, I also realized that beyond the objectives that I had planned there were endless things that came out of it that weren't: self-confidence, feeling alive, experiencing happiness, and the filling of my memory with good moments. Those are the things that even without planning, will remain forever with me.
It was not complex to respect the agreements, on the contrary! They were the guide to keep us communicating and functioning just as much as we did when I was in the office. The balance after a few months of having made my trip is that teamwork is essential to achieve the objectives; I felt the support at all times.
Today working remotely is at the foundation of many software development companies. Carrying it out with planning and teamwork is the best way to achieve great results. As I told you my story, you can see it's possible to work in this manner without affecting your team's workflow and objectives. As long as there is a (near) perfect synchronization between each one of the members. Nevertheless, as we know, even in the projects under agile methodology, we must always be open to changes and unexpected events. The whole team should not only be aware of this but they should be flexible. As I found out in my experience, changes will happen not only for those who work remotely but also for the entire team itself.