5 Examples How ML Can Boost Digital Healthcare Product
The healthcare sector, historically one of the most under-funded, challenge-ridden, and change-resistant industries, has been under constant pressure in recent years. When the coronavirus pandemic hit, in early 2020, healthcare organizations were among the first entities to be affected. 
The growing demand of aging, fragile populations was met by outdated and inflexible systems and processes. In parallel, healthcare providers struggled to keep up with the unprecedented influx of COVID-19 patients. 
However, in this bleak landscape, there is a glimmer of hope. Technologies such as data analytics, artificial intelligence, and machine learning can provide a huge help to healthcare institutions.  
Read this article to discover five exceptional ways in which machine learning can support your digital health product. 
1. Addressing the Root Cause of Illnesses…
Did you know that incorrect diagnoses account for up to 10 percent of all yearly patients' deaths? That's just an unacceptable figure – and one that machine learning could help bring down drastically. 
By moving to automated technologies such as computer vision, natural language processing, and speech recognition, to name a few, healthcare providers will be able to identify the root cause of an illness, help with diagnosis, and even predict future outcomes. 
This happens because machines have a much smaller error incidence rate than humans. And by feeding an AI product with the right, up-to-date data, physicians around the world will succeed in speeding up their assessment and perfect their diagnoses, with great results for the population. 
2. …And Finding the Best Possible Cure or Treatment
Once the real cause of a disease is identified, the step that should follow straight after is to decide on the best course of action. Some conditions can be cured, restoring a patient to their health. Others can be treated to allow the patient to minimize their physical and mental discomfort. 
Whatever the case, machine learning is an essential tool in helping doctors and medical staff craft a bespoke cure or treatment for a patient. These technologies can analyze ideal patient outcomes, linguistic features, and context-specific patterns, producing better recommendations for users. 
After the initial assessment has taken place, the patient in need of treatment will be able to access it more quickly and efficiently. This can happen through a personalized digital healthcare product, which can build a bespoke experience to enhance the patient's health and always keep them in touch with real-life healthcare providers. 
3. Connecting Patients With Doctors
While we are talking about connecting patients with medical professionals, it's important to highlight that this is another area in which machine learning can prove very useful. Chatbots and intelligent filters can facilitate the initial communication between healthcare providers and the general population. During this first contact, the machine will gather as much data as possible on the patient, their condition, and the type of assistance that they need. 
Following this, they will be able to lead them to the right healthcare provider. This can have a very important and positive impact on issues that have historically plagued the healthcare system, such as long waiting times, over-burdened doctors, and complicated internal processes. 
Through the use of intelligent technology, patients will no longer need to wait long periods of time to receive a response to their medical query. This occurs thanks to accurate, sophisticated algorithms, that effectively "match" a patient to the right account manager pretty much at the touch of a button. 
A good example of this kind of matching algorithms is the automatic Spoken Language Identification (LID). This is a common AI feature through which clinics can automatically redirect calls to someone who speaks the same language. Being able to speak their native language empowers patients to take control of their healthcare, and advocate for their needs. 
Ultimately, this translates into greater quality of care for all – a fundamental aspect in all healthcare situations, and particularly in emergency ones. 
4. Assisting Surgeons During Complex Operations
Robotic surgery is a field of healthcare that is in constant, thriving expansion. While human intervention will always be paramount to successful outcomes in the operating room, machine learning technologies can offer a helping hand – quite literally. 
Right now, one of the most advanced and promising technologies belonging to the robotic surgery space is the Da Vinci robot. This machine enables surgeons to perform highly complicated surgeries, sometimes in small spaces, with maximum precision and steadiness by handling robotic limbs. 
Other machine learning technologies can be applied to the hair transplantation surgery area. These tools harness computer vision and machine learning to calculate the distance between specific – and often minuscule – body parts, to increase the accuracy when performing surgery on them. 
5. Streamlining Recordkeeping for Medical Practices
Last but certainly not least, it's worth mentioning that machine learning and artificial intelligence can also support medical practices to better handle internal processes, including recordkeeping. 
Natural language processing, for example, can allow physicians to capture and store medical information digitally, removing the need for paper-based processes. Improving the management of electronic health records (EHRs) helps healthcare providers to deliver better care, reduce administrative costs, and maximize operations.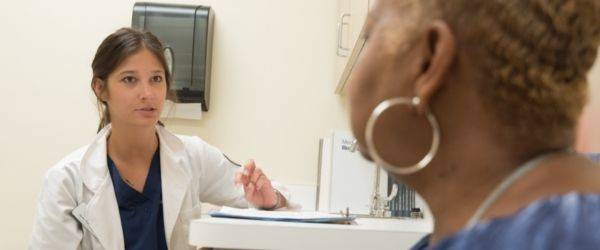 Machine learning is one of the most exciting and powerful digital trends in healthcare at the moment. Healthcare technology can deliver exceptional, unprecedented results across the board – from helping doctors to slash costs to providing greater care and, ultimately, saving more lives. 
Would you like to explore the world of health tech, and bring innovation to your healthcare institution? Contact the team at Uruit today. You can also read about the latest digital healthcare trends, how IoT is transforming the industry, and much more in our blog!