Our experiences working with a growing software development market in the US
To be up to date with the US, our primary market, our commercial team is always on the road! One of our goals is to stay ahead of the curve, following trends in the software development market. That's why we visit the country very often. Every time we organize a business trip, we look for events and other opportunities to meet people and connect with potential partners.
For some time now we've been checking out news about the different states that are embracing cannabis legalization, like how Uruguay did in the past. Recently, California's legalization process has fostered new information and opportunities. In fact, during my last trip to the US, I participated in a meetup that united all kinds of professionals; "Blunt Talk: The Future of Cannabis" is a series of events that take place around California to spread the word about the cannabis industry.
Right now we are still finding out more about this curious industry. In fact, our motivation has grown since we've partnered with a cannabis tech startup from California. Our goal is to learn more about their industry, better understand their needs and get involved in this new market. That's how I found myself at "The Future of Cannabis" LA. In this post I'd like to share more of our experience with the cannabis industry so far.
The Future of Cannabis
Last November 1st I arrived at the meetup and walked around the first part of the room. It was full of exhibitors who wanted to share their products and services. In the back, there was a simple stage where four short talks took place, followed by a networking period.
After walking by and listening to different experts, I got a collection of business cards that were as diverse as the industry itself!
Growers who are concerned with the upcoming regulations and want to get ready to comply with them

HR professionals willing to understand the right roles cannabis companies are looking for;

journalists whose mission is to inform people about legalization and its consequences;

government representatives focused on making the regulations and norms crystal clear;

investors looking for a great idea to put their money on;

entrepreneurs developing tech solutions for this market.
Around 100 people were there to understand the changes this industry is going through and what opportunities they could explore.
In January 2018 California's cannabis legalization became official, but it's far from being fully implemented. Right now several organizations and government institutions are working to put together a set of norms. Their goal is to organize the cannabis production and make users and producers aware of them.
The Blunt Talks organization strives to connect cannabis companies and startups with technology solutions that can help them in the process of becoming an official industry.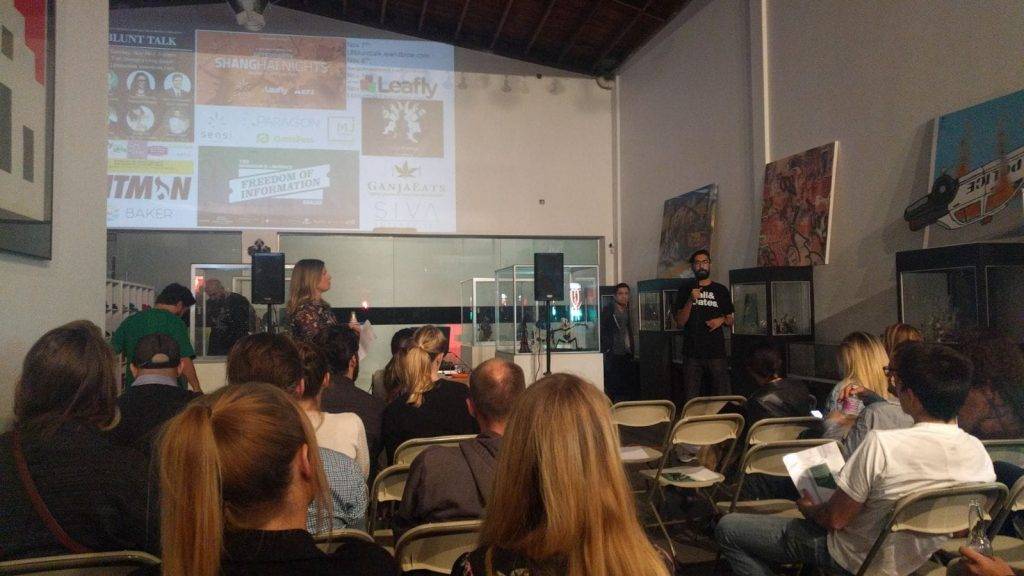 Cannabis tech opportunities
In the production and distribution of cannabis products, there are a lot of benefits from applying tech solutions. Software can be of great help to track and control cultures following official regulations. Also, it allows producers to evidence the quality of their products to consumers.
Moreover, when selling and shipping these products, it's a good idea to use applications to connect with users and offer convenient payment and delivery methods.
As more entrepreneurs focus on new ideas to explore this industry, many venture capitalists are becoming attracted to it as well. Privateer Holdings and Casa Verde are among several cannabis-focused investment firms in the U.S. that want to be part of the industry. Business accelerators, such as Canopy, are also good examples of how the cannabis tech market is on the spot.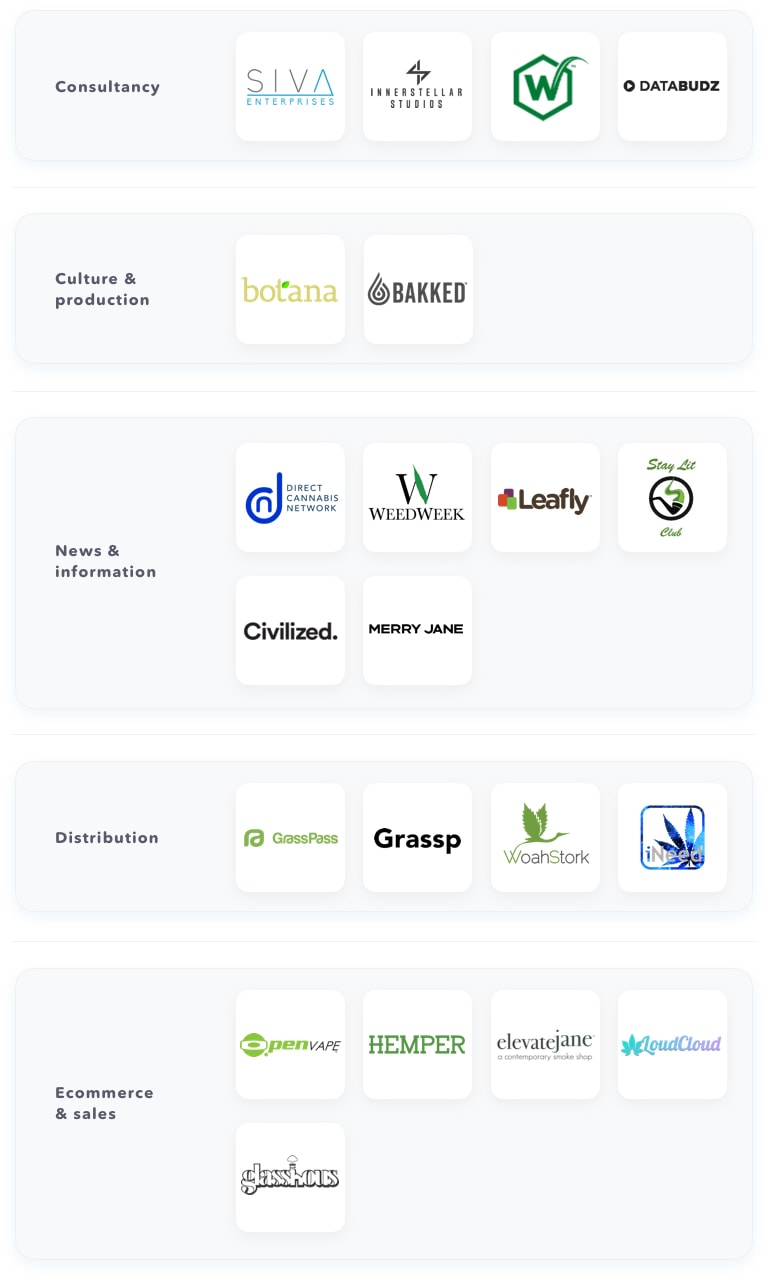 Our own experience
Since October 2017 we've been working as a software development provider for a startup aimed at becoming the best e-payment app for cannabis product distributors. Its goal is to be the leader of payment methods for high-risk industries, such as the cannabis. They aim to intermediate the financial transactions between consumers and merchants.
To do that, we set up a team of four developers and a Scrum Master. With weekly sprints and constant iterations, an MVP (minimum viable product) was already developed and presented last November at the Marijuana Business Conference, a Las Vegas event that gathered entrepreneurs, investors, and other industry figures. This prototype allowed us to try out a payment transaction in a very robust and secure environment, perfect for such a strict industry as this one.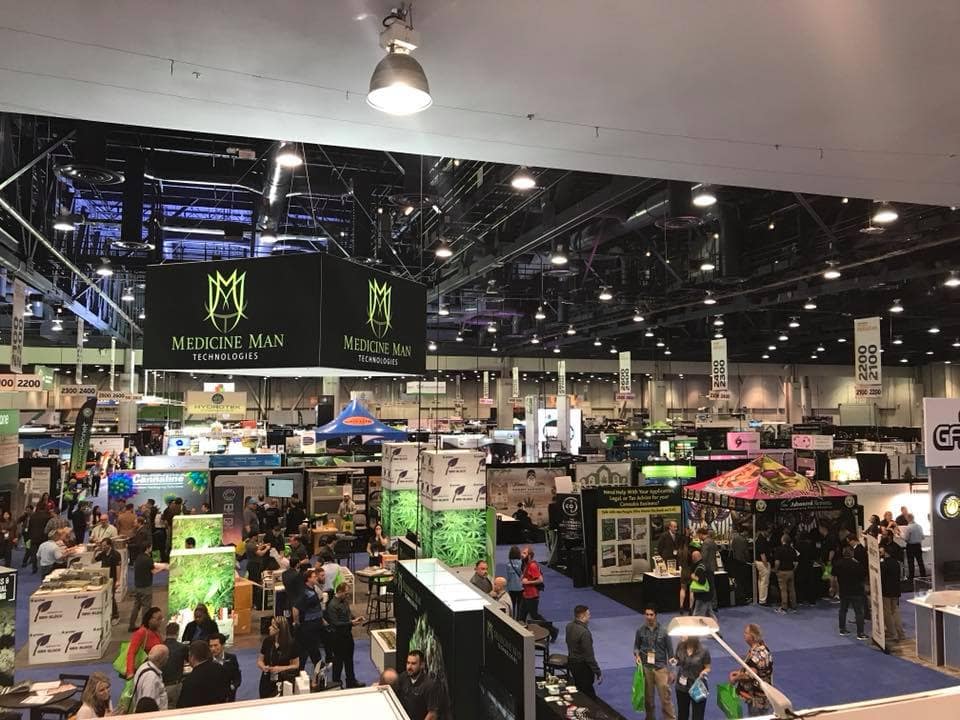 Right now we're working on the product's second phase. It will include the creation of the main users' (client and merchant) platforms; integration with payment APIs; and with different authentication factors to fulfill different banks' requirements. The app is being built in React and Node.
Our learning points
Although exciting, building a brand new product for an innovative market is not an easy process. There's a lot of uncertainty. In this situation, it's important to move fast and validate ideas as soon as possible, before investing in a full product. An entrepreneur can have a great idea. However, the lack of a market of consumers ready to adopt it can be an obstacle to overcome when creating an application.
California startups have found in nearshore companies a more efficient way to develop a high-quality application with a lean approach and fast-responding teams that adapt fast and generate a smaller budget. In the relationship we've built with our cannabis tech client, it's important for both sides to validate ideas soon and constantly release software that brings true value to its users.
If you'd like to know more about our experience and even discuss your software needs, contact us!