30 insightful conferences for CTOs and engineering teams that you should attend in 2019
Never stop learning—it's a reliable piece of career advice that's applicable no matter what field you work in. As a CTO of UruIT, a nearshore development agency, I've seen first-hand how being a lifelong learner can lead to exciting opportunities for me and for my company. In my experience, attending conferences with my peers is a crucial way to continue learning and achieving important goals.
In an ever-changing industry, conferences help me stay up to date with the newest trends and innovations. They provide the opportunity to receive expert guidance on managing technical teams and learn about best practices for hiring (and retaining) talented developers, engineers, and designers. Conferences have also proven to be a key part of my professional growth, helping me hone and maintain my technical skills. Perhaps most importantly, these events are of indispensable value for networking, because there's nothing like face-to-face interaction when it comes to forging strong professional relationships.
I highly recommend attending a conference for all of the above reasons. But how do you wade through the long list of tech conferences and find the events most relevant to your professional needs? You will find some suggestions in this article. Recently I updated this post and some of the events already took place in early 2019. Here's a list of all of them, ordered by their next announced dates, so you can choose which ones to attend and/or check the content of those that already happened.
June 2-7, Las Vegas
This conference will be taking place in Las Vegas from June 2-7. It's an event that will bring together different professionals seeking to accelerate the delivery of reliable, secure apps. The main topics of this conference are related to agile & DevOps practices, their benefits to any software development project and how engineering teams can leverage them to build digital products effectively while meeting quality and security requirements. Improve deployment frequency and time to market, reduce lead time, build a work culture based on agile and DevOps, and similar topics are going to be discussed in keynotes, workshops, and more.
I'm getting super excited for #Agile+#DevOps West 2019! #AgileDevOpsCon♾

1. A chance to meet #TechWellHub community members in person🥳
2. My first time to Las Vegas🎰
3. A stacked line up of speakers (a thread)🎙️

— Owen Gotimer (@BigO_Gotimer) 5 de abril de 2019
June 3-5, San Diego
This is a conference specifically tailored to the needs of today's technology solution providers. The organization encourages networking by offering many options to connect with peers: one-on-one meetings, a networking center, and interactive sessions are in the schedule. During this three-day event, you will also be able to learn from Gartner expert analysts. The 2019 edition will be June 3-5 2019 in San Diego, California.
#Teqfocus team will be attending the #Gartner #TechGrowth & #InnovationConference 2019 in San Diego, CA from 3rd -5th June. We believe that growth can be achieved with continuous innovation in technology. Let's connect and get to know how we are making next level growth possible. pic.twitter.com/Tv0JuLpcWy

— Teqfocus Consulting LLC (@teqfocus) 21 de mayo de 2019
June 10-13, Boston
This conference's organizers identify it as "the definitive event for digital transformation." By bringing together over 6,500 professionals from the tech industry, it's an excellent opportunity to listen to different experiences in digital transformation, learn from experts on how to solve challenges, establish connections, be amazed by disruptive tech demos and redefine the future of work. Take note: LiveWork will happen on June 10-13, in Boston, Massachusetts.
With four full days of amazing content with 240+ sessions, it can be difficult to figure out what #LiveWorx breakouts you should attend. We've made it easy for you! Check out our recommended agendas by interest, job role and industry: https://t.co/hXY7FNqF6e pic.twitter.com/2ljeCyEHC3

— ThingWorx (@ThingWorx) 18 de mayo de 2019
June 10-13, San Jose
Ideal for learning about software architecture: chaos engineering, domain-driven design, and microservices, in addition to a range of leadership and business skills. All of this from featured speakers working in companies like Ticketmaster and ThoughtWorks. The conference is also great for networking during Topic Tables and breaks. The registration is now open for the next edition that will take place in San Jose, California on June 10-13, 2019.
Old IT vs New IT >> "O'Reilly Software Architecture Conference 2019 em New York" #oReillySACon pic.twitter.com/1sNT9ZvrtK

— Ramon Durães (@RamonDuraes) 5 de febrero de 2019
June 10-13, San Jose
This conference focuses on distributed applications and systems and all the challenges that come with them. You'll be hearing from industry leaders with tons of expertise in web development and systems engineering. The event consists of two days of courses and two days of talks, including presentations by professionals from Apple, Spotify and Microsoft, and more. Registration is now open for the event that will take place on June 10-13 in San Jose, California.
Learn how to retain customers by avoiding poor #app performance at #VelocityConf! Get started: https://t.co/IOEiyVxS1G pic.twitter.com/NyH75oMG6G

— Riverbed SteelCentral (@SteelCentral) 23 de mayo de 2019
June 11-13, New York City
Financial services giants, fintech startups and VC investors are invited to join Future of Fintech during June 11-13 in New York City. The discussions in this event will define the future of financial services through presentations, workshops, 1:1 meetings and other activities facilitated by 70+ speakers. The audience you can expect to find is composed of senior executives from every financial company in the S&P 500 and innovators, disrupters and execs from 31 countries. Take a look at the conference's website to see the highlights from last year.
A must for your #fintech calendar: The Future of Fintech from market intelligence platform & #NextRound grad @CBinsights: June 11-13. The full conference agenda is now live.🗓 https://t.co/XmYqezrC4C

— Future Labs (@NYUFutureLabs) 17 de mayo de 2019
June 24-28, New York City
November 11-15, San Francisco
An excellent conference if you want to hear from leading innovators about adopting new trends in technology and management. This year's schedule includes very interesting topics such as Machine Learning, new architecture and building high-performing teams. You can hear about all of this from experts working at recognized companies like Netflix, Slack and PayPal. Next dates are June 24-28 in New York and November 11-15 in San Francisco, California.
#QCon believes in practitioners over evangelists. Learn from the committers, the maintainers, the people moving our industry forward. Join the #QConSF 2019 committee members.Find out more about the conference: https://t.co/MpU11wLj5e pic.twitter.com/kuIKF0snXl

— InfoQ (@InfoQ) 20 de mayo de 2019
June 25th, Seattle
+8 dates
You have several chances to attend this important conference focused on cyber security since it will be happening across nine different cities and dates from June until the end of the year. The main audience of this event are c-level and senior executives responsible for protecting their companies' infrastructures with cutting-edge technology providers. In a full day filled with business meetings, panel discussions and networking opportunities, the conference's goal is to provide their attendees with the latest trends on cyber security.
Happening now: #CyberSummit19! We are bringing together industry experts for a unique one-day virtual event, focused on addressing #CyberSecurity issues and challenges. Register now! https://t.co/8n9xUZZSmD pic.twitter.com/JrF347c7g5

— Schneider Electric (@SchneiderElec) 3 de abril de 2019
July 10-11, San Francisco
If you are wondering how you can accelerate your business with Artificial Intelligence, this conference is for you! On July 10 and 11, several AI thought leaders will get together in San Francisco for two days of powerful talks and networking. The event is oriented to executives and business practitioners who would like to understand better how to apply AI in their teams. In order to match the 900+ attendees expectations, the program will focus on the strategic and practical applications of AI with case studies, panels, and workshops.
We are partnering with AIgents for #VBTransform 2019. Register for their AI and Machine Learning groups knowledge: https://t.co/nqRfw8BMtq pic.twitter.com/Vi6QA13MWD by VentureBeat

— Club Signage (@ClubSignage) 22 de mayo de 2019
July 11th, New York City
On July 11, technologists from multiple industries will get together to connect, collaborate, and learn about AWS. This New York City summit is a free event designed to bring together the cloud computing community to exchange perspectives and experiences. Attendees will realize how AWS can help them innovate with speed and deliver services with scale, flexibility, and reliability. The public is invited to choose from 120+ technical learning opportunities ranging from introductions to deep dives, including small group hands-on workshops, lecture-style sessions, and open Q&A chalk talks. Topics will cover, but are not limited to, Machine Learning, Artificial Intelligence, Serverless, Compute, Databases, Security & Compliance, and more.
📢 Registration for the New York #AWSSummit has started! Come & partake in the activities as an opportunity to network with peers & AWS team members. Register for free today: https://t.co/HKYYBvQECE https://t.co/6sAmnlW6dZ

— Nicholas Gerasimatos – Red Hat (@nicholas_redhat) 23 de mayo de 2019
July 15-18, Portland
Whether you're looking to understand where software development is headed, or want to dive into the key technologies that you need to build resilient, useful, innovative software, the O'Reilly Open Source Software Conference (OSCON) is a great option for finding the answers you and your software development team need. Rather than focus on a single language or aspect, this conference program focuses on open source technology and projects based on it, from cloud to AI, from infrastructure to emerging languages, and more. Also, the OSCON Business Summit is designed specifically for executives, business leaders, and strategists for discussing high-level case studies of successful developments in open source at an enterprise level. The conference is happening on July 15-18, in Portland, Oregon.

Hey, it's me.

Also: you should come to #OSCON! One of the friendliest and most interesting conferences I've been to, for sure! https://t.co/tsl9fbsRwM

— Mars Geldard (@TheMartianLife) 22 de mayo de 2019
August 5-8, Wisconsin Dells
Self-proclaimed the "summer camp for geeks," this conference is located at a giant waterpark and focuses just as much on community as it does on app development, robotics, and web, cloud, and mobile technology. You can visit the website to find the schedule and plan ahead, since there are more than five talks happening at any given moment, covering topics that go from AI to UI. The next edition will be on August 5-8 in Wisconsin Dells, Wisconsin.
So looking forward to this. If you're going to #THATConference this year, be sure to say hi! https://t.co/kyC1TXPe2P

— Mercedes Bernard (@mercedescodes) 15 de mayo de 2019
August 12-14, Carlsbad
As the name tells  us, this is a conference focused on JavaScript. The schedule is a good mix of outdoor activities and interesting talks about JS and how to do great, new things with it, like reaching difficult target audiences, making apps accessible and more. This event will be on August 12-14 2019 in Carlsbad, California.
💖 THANK YOU 💖 to everyone that submitted a talk! We had so many amazing talk ideas and it was incredibly difficult to narrow the list down. ☹️

If you're planning on attending, registration for our first-come, first-speak Track B opens July 12! Hope to see you there!

— JSConf US (@JSConfUS) 22 de abril de 2019
September, Mountain View
This conference is all about turning disruptive ideas into opportunities, by trusting innovation and making the most of it. The summit is oriented to executives, and it will be happening in September at Mountain View, California. More than 1,000 executives from 100 startups are expected to join and learn how to foster digital transformation in an effective way and evaluate, along with peers, the impact of emerging technologies such as Artificial Intelligence, the Internet of Things, blockchain and others. The speakers list reunites over 70 thought leaders, mainly successful representatives from unicorns that will share their tips and experiences for turning a pilot idea into a business unit. Some of the strategies you'll be able to learn are shared economy, freemium model, how to build emotional ties to customers, and more.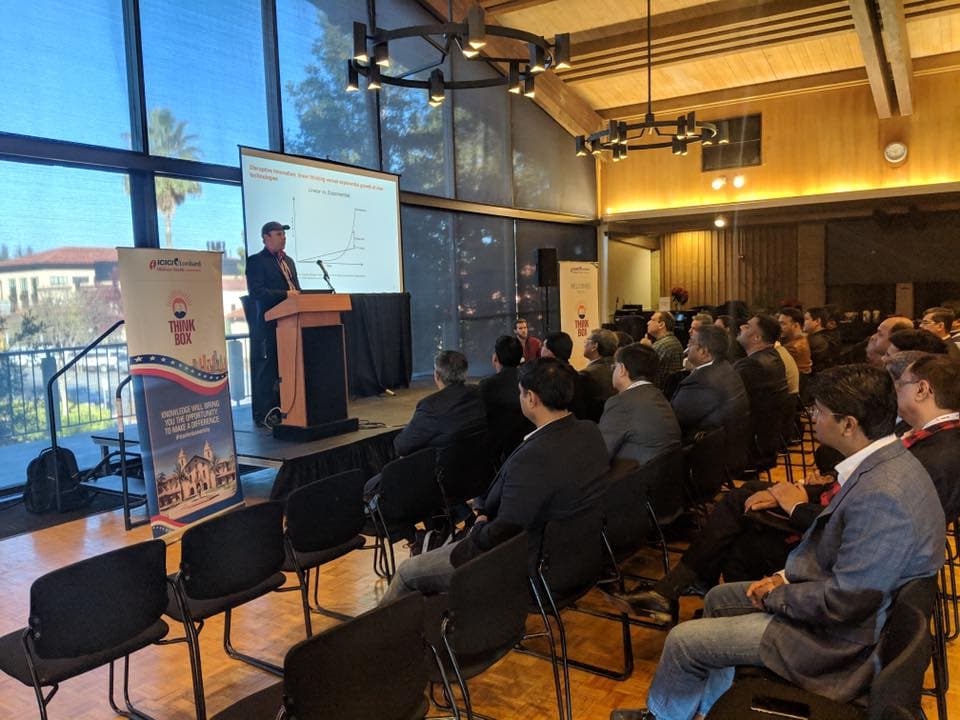 September 23-25, Austin
This conference takes attendees over three days of how-to sessions, networking spaces, and hands-on experiences with the latest IT products and solutions. In 2019 it will happen in September 23-25, in Austin, Texas and organizers promise an intense schedule of 60+ tech sessions about topics such as security, cloud, and automation. To get a taste of the type of sessions you can expect, we recommend you take a look at last year's sessions here. Besides attending tons of tech-rich sessions, 1:1 facetime with experts and networking opportunities, you'll also be able to chill and relax from the pressures of leading a software development team at the conference's parties and other fun activities.

It's not too late to join thousands of #ITpros and hundreds of #tech brands for #SpiceWorld2019! Check out what makes SpiceWorld spectacular: https://t.co/gVlZSo0fIW pic.twitter.com/RD4QZx8MvQ

— Spiceworks (@Spiceworks) 23 de febrero de 2019
September 23-25, New York City
This conference is focused particularly on data and related tools and technologies. It's perfect to hear from innovative researchers, talented CxOs, and senior developers from companies like WeWork, Uber and LinkedIn. Plus, the event also offers intensive two-day courses and tutorials in the days prior to the conference. All of this within a diverse environment which the organization works very hard to achieve. The conference takes place on September 23-25 in New York City.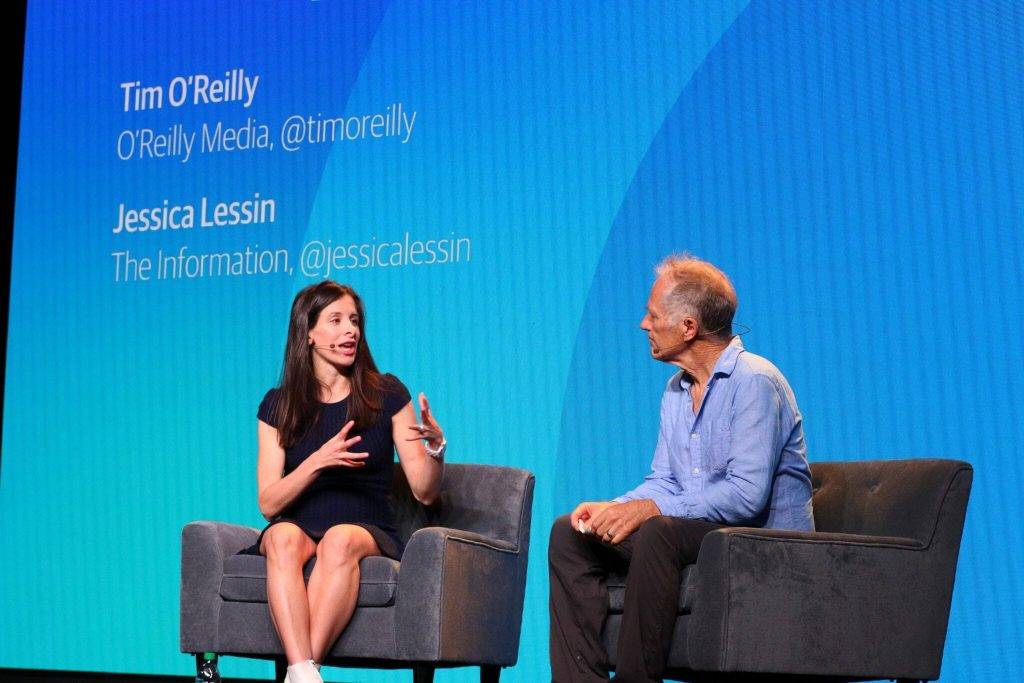 October 1-4, Orlando
If you are a technical leader who wants to boost gender equality within your team and/or the company, we suggest you learning more about this conference. Happening on October 1-4 in Orlando, Florida, the Grace Hopper Celebration is the world's largest gathering of women technologists. The event focuses on highlighting the contributions of women to computing and fostering a more diverse and just environment in the software development industry. Attendees can work together in collaborative proposals, networking and mentoring sessions from leaders in their respective fields, representing industry, academia and government. In 2018, the event brought together over 20,000 people from 78 countries, and attendees gave it a 92% approval rating.
Save the Date! #Hopperx1NewYorkCity will be held November 4, 2019! Be sure to follow @CommunityAnitaB and join the #NYCAnitaB local community for updates. https://t.co/CEZxXrpxDw

— Systers Community (@systers_org) 7 de mayo de 2019
October 2-4, San Francisco
This TechCrunch event is known as "the original tech startup conference" that ignites the Silicon Valley spirit to discuss entrepreneurship, growth, and innovation. In 2019 Disrupt will happen on October 2-4, in San Francisco. It's a mandatory event, especially for CTOs and technical leaders of startups or even corporations that want to launch a new product and stimulate a startup culture within its team. Industry leaders, investors, founders, developers and more professionals will get together to exchange business ideas, witness the latest innovations, and make the right connections to propel their projects forward.

Oh hey first woman to ever win TechCrunch Disrupt, Marcela Sapone, founder of @HelloAlfred 🏆 #ZendeskShowcase pic.twitter.com/aZDLqvC2MC

— Lynne Zagami (@LynneZagami) 22 de mayo de 2019
October 24-25, San Francisco
This forum is all about innovation with the goal of to sharing and evaluating technological breakthroughs in the areas of Computing, Electronics, AI, Robotics, Security & Communications. This year it will be taking place in San Francisco on October 24 and 25. You'll be joining a very diverse gathering of academic researchers, Ph.D. and graduate students, top research think tanks, developers and tech leads. All of these professionals, along with leading universities, research firms, government agencies and companies from 50+ countries, will be presenting the latest research at the forefront of technology and computing. You can review last year's event keynotes and interviews in their Youtube channel.
Prof. Richard Vaughan, @SFU, describes a series of Human-Robot Interactions to admirably curious audience at #FTC2018 pic.twitter.com/upgkA50j4w

— SAI Conferences (@SAIConference) 14 de noviembre de 2018
October 28-30, Las Vegas
Top technology and business leaders from around the world meet in this conference for 3 days of immersive learning; a great place to exchange insights with experts in DevOps, and learn from those who are pioneering the practices that work successfully within their organizations. It's also perfect for networking: more than half of the attendees are usually Executives and Managers. The schedule is not confirmed yet, but you can save the date! The next edition will be on October 28-30 2019 in Las Vegas, Nevada.
November 4-8, Orlando
There's something for everyone in this event. If you are an IT Decision Maker within your company, this is a good place to improve your skills and expand your knowledge in order to make better and more informed decisions. There are sessions and learning labs where you can meet the experts behind some of the tools you use. The conference will be on November 4-8 in Orlando, Florida.
Updated my Tips & Tricks article for @MS_Ignite https://t.co/MQRbniflY3 #MSIgnite

— Andrés M. Gorzelany (@AndresGorzelany) 24 de mayo de 2019
November 6-7, New York City
Two days packed full of insightful content and masterclasses by engineers and leading data scientists. You will learn from professionals who are passionate about applying AI and Machine Learning to their business and take home useful tips from those who are using the latest Machine Learning trends to solve problems. The 2019 edition will be on November 6-7 2019 in New York City, and you can keep an eye on the website to be the first to find out this year's speakers.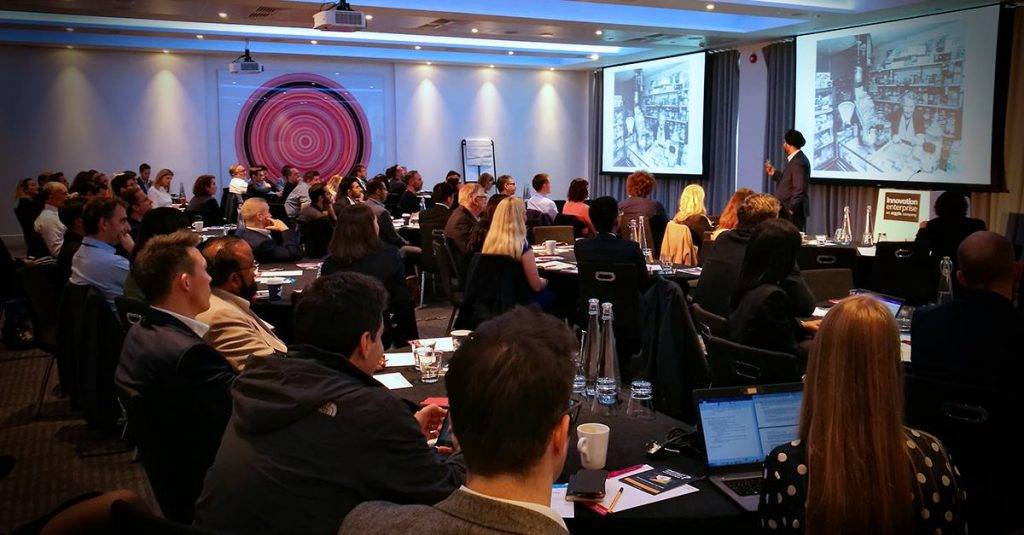 November 8th, Austin
On November 8th, the attendees of this international conference happening in Austin will be inspired by the stories of fellow software development leaders and learn each other's tips for managing technical teams. The event focuses on Tech Leads, Senior Engineers, Engineering Managers, VPs of Engineering, and CTOs, or those looking to move into those roles, from a wide range of industries including software, fintech, healthcare, and e-commerce. You can get started experiencing Lead Dev right now by watching last year's talks on their Youtube channel.
Here are my slides for #LeadDevAustin, on Building & Scaling Distributed Teams – https://t.co/wy1csTkSlj

If you're figuring out remote work, especially as a lead, let's talk and swap notes 🎉🌏 #remotework

— Katie Womersley (@katie_womers) 6 de diciembre de 2018
November 12-15, Pocono Manor
This three-day, content-packed conference is located in the largest indoor waterpark in the US, and families are welcome to stay at the resorts. The details are yet to be announced and the call for speakers is still open but you can be sure to hear from a range of innovators, experts, and industry leaders. There will also be full-day, pre-conference workshops which attendees must book separately. Stay tuned for further details! November 12-15, 2019 in Pocono Manor, Pennsylvania.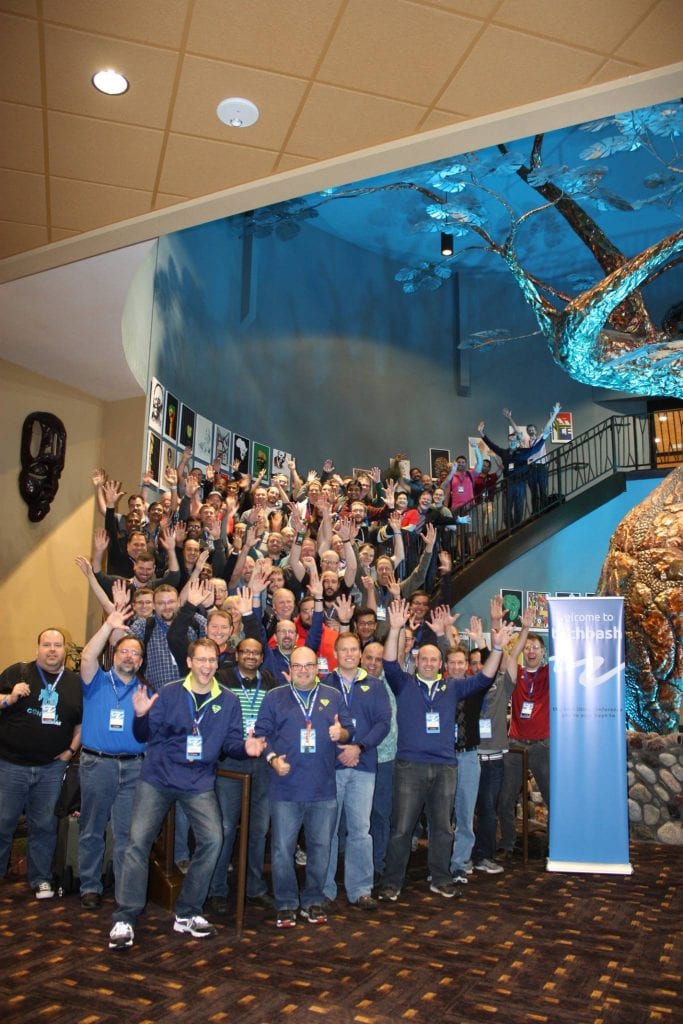 November 13-14, San Francisco
GitHub Universe is happening on November 13 and 14, but you can already start getting familiar with the event by reviewing their talks from the 2018 edition. Similar to the previous year, this 2-day conference will take place in San Francisco and its program is organized in talks and sessions "celebrating the people and projects that push technology forward". By attending, you'll have the chance to discover how other engineering teams take projects from inspiration to launch across two days only. Other highlights of the event are industry leaders' presentations of disruptive tools and technologies as well as connection spaces where the audience will have the opportunity of getting to know each other and the beautiful city where they'll be.

GitHub is a non-capitalistic anomaly in Silicon Valley. It may not be the sexiest thing in the world but everything announced at #GitHubUniverse is just genuinely good and doesn't take from anyone. Excited to start sponsoring developers who make my life easier among other things!

— Ryan McLeod (@warpling) 23 de mayo de 2019
December 4-6, Clearwater
For those who are managing software engineering teams, this summit provides everything a leader should be aware of: latest technologies, hiring methodologies and organizational practices. Such topics will help you to earn a competitive advantage for both you and your organization. On December 4-6, in Clearwater, Florida, attendees will be able to learn tips and trends on leadership, talent acquisition and training, agile methodologies, and more tools for managing successful engineering teams. In addition, the program consists of sessions and presentations in a vendor-free zone that is focused only on providing actionable strategies and peer-to-peer networking.
Hear from @RodCope and other industry experts Dec 5-7 at the TechLeader Summit! https://t.co/K1C7y8tcgC#softwaredevelopment #TechLeader2018 pic.twitter.com/OMc8iSrWh9

— Rogue Wave Software (@RogueWaveInc) 22 de noviembre de 2018
February 12-14, San Francisco Bay Area
Specially organized for tech executives, engineering managers and lead developers, this conference was focused on the development of leadership roles of technical managers & directors at all experience levels. The conference already happened, but you can read all about it in this link. The next edition will be co-located with DeveloperWeek 2020 and will take place in February 12-14, 2020, in the San Francisco Bay Area.
Our VP of Growth @tolykvitnitsky is on the DevExec stage for his presentation on scaling into new markets around the world. #devweek2019 pic.twitter.com/DK7BE6MZW0

— Trulioo (@trulioo) 21 de febrero de 2019
April 7th, Austin
This event is a great option if you have a limited travel budget or can't spend too much time away from the office: a day full of conferences, where twenty senior engineering leaders give twenty-minute presentations. The next edition will take place in Austin, Texas, on April 7th 2020, and the speakers have yet to be confirmed, but the most recent conferences included innovative and fascinating talks such as "Engineering Leadership Through High Growth and High Change" (Yvette Pasqua, CTO of Meetup). Visit the event website to find more details.
Had a magical time at the SF @ctosummit today. Amazing to learn from so many passionate engineering leaders – both on the stage and in the audience. Thanks all for being so passionate!

— Peter Bell (@PeterBell) 22 de mayo de 2019
June 15-18, Austin
From the latest in Docker technology to workshops and tutorials for your teams, this conference is the perfect place to learn about the technology and find the best ways to use it to transform your business or give it a boost. The details for the next one are yet to be announced, but the dates are confirmed: it'll take place on June 15-18 2020 in Austin, Texas. You can see highlights from the 2019 DockerCon and stay tuned for the 2020 speakers on their website.
Open Source Summit 2019 @DockerCon Videos are available. Check it out.https://t.co/jsqW1CI6YJ

— Ajeet Singh Raina (@ajeetsraina) 22 de mayo de 2019
This conference is focused on new trends and cutting edge technology. You can see the 2019 recap on their YouTube Channel. Access whenever and from wherever you want to find interesting experiences with AI, UI, Machine Learning and more from the experienced professionals in charge of the talks. Unfortunately, dates for the next year are not confirmed yet, so keep an eye on the website to find all the details.
Can #AI help with inclusion and technology democratization? We belive so! Google #IO19 is a good example of it. Our tech lead @froger_mcs comes with a recap from this year's @Google event.https://t.co/OYwNQRC51B

— AzimoLabs (@AzimoLabs) 24 de mayo de 2019
As we have mentioned at the beginning of this article, attending a CTO conference is an excellent way to learn new approaches for your work while being an active member of the tech community. We urge you to choose one or more of the options in this list, or even keep looking other conferences that can suit you and your engineering teams better in eventsDF. It's a great tool for finding summits, meetups, conferences and other events on almost any technology subject. Give yourself the opportunity to get inspired by other people who love what they do and plan to join a conference in 2019.
If you think this list can be useful for your colleagues, feel free to share it with your community. We're glad to help 🙂
---
About us
UruIT works with US companies, from startups to Fortune 500 enterprises, as nearshore partner for project definition, application design, and technical development. Our Uruguay and Colombia-based teams have worked on over 150 design and development projects up to date.
Are you ready to make the leap in your software development project? Tell us about your project and let's talk.