Remote team success: from project onboarding to launch
In some industries 'remote work' used to be a remote concept: it wasn't common, wasn't necessarily appealing and wasn't done. That was before 2020, when everyone became remote instantly, all over the globe. We've been working in this capacity for over a decade, offering  web app and mobile development, UX/UI design, Machine Learning solutions, Product Design and Product Strategy. Successful remote work isn't new to us, but it's still great to review why it's so apt in our field. In this blog we'll review how to select a remote partner, how to onboard successfully, and some of our recommendations for boosting the relationship. 
As with any business deal or idea, employee or stakeholder, it's important to: 
Choose wisely
Establish your specific needs and priorities. If what you are looking for is clear from the onset, you'll have more success finding what you need within a reasonable timeline. Determine your vision and long-term goals. Are you looking for a single transaction or a long-term partnership? Do you want to work with a co-located team, or a distributed model in which team members collaborate remotely? 
Determine the engagement model that suits your project from staff augmentation to a full scrum team. 
Decide if you consider price or quality a higher priority and specify what kind of technical skills and industry experience you need the remote development team to have. Assess their experience with foreign clients, especially in your industry. Ask about company culture to see if it's compatible and comb their website and LinkedIn profile for company history and successful case studies. Evaluate whether they understand your industry and keep an eye out for client satisfaction via referrals to peers. Finding the right fit requires you to put a little time and energy in up front asking and considering these questions and seeking info that will inform your choice, and it is all well worth it. 
Prioritize communication
With a remote team, fluid communication is essential. Before you chose your partner, ask how they manage communication with clients. It's a good sign if they mention tools that align with your work dynamic. like Slack, Trello, Jira, and Github.  
The team members, especially senior members, should be proficient in English and all team members should understand what the project entails and be able to discuss its components in detail without difficulty. 
After you've selected your partner, set up a plan before the project starts to define milestones, sprints, and checkpoints to see how the project moves forward and generate new task lists continuously.  
Don't be afraid to change! Two-week sprints can become one-week sprints if the project would benefit, and you can do the opposite if everything is smooth and weekly meetings feel like too much. Keep communication open and maintain flexibility where appropriate. 
After you've selected your remote partner:
Explain your product
If When the team understands your product and motivation clearly, they will be better able to align with your purpose and exceed expectations.  
For some, not being in the same place geographically far away may still seem like an obstacle, but that's simply not true. There are now virtual spaces and digital resources to communicate your company's goals successfully through calls and presentations, ideally at the early stages. Having a deeper understanding of your company and product will enable and empower the development team to come up with even better solutions and ideas. 
Define roles
Ideally, this would be established before the first sprint. However, if you're already working, it's never too late to specify who is in charge of what. 
When the team doesn't have clear roles or responsibilities, there is always a risk of tasks left unattended. Having a Product Owner is something we believe works wonders for the team's organization. The PO tracks tasks and knows who is doing what, which makes everything run smoothly. You will find that when roles are clear, things get done well, and at a faster pace. 
Define milestones and success indicators
We suggest having smaller progressive goals, which keeps teams motivated and engaged and provides a more accurate sense of how things are moving forward. 
Define milestones within the estimated project duration. Prioritize functionalities and concrete goals around these tasks. Once you break down the project into smaller pieces, things are more organized and tangible. It's always important to create success indicators and keep them in mind. You need to have tools to measure the process and performance of whatever your remote team is creating. If possible, prepare both quantitative and qualitative metrics; it will enable you to have a global idea of the performance and identify what areas need improvement for greater efficiency.
Carry the project onboarding with the most suitable method
Now that you've selected your remote team, it's critical you choose an onboarding approach that gets everyone on the same page up front. Onboarding is learning about the product, its users and the business while defining how collaboration will happen successfully, but it's also about building trust, cultivating relationships and developing a shared understanding that will guide everyone through the project. 
What kind of onboarding method depends on the client's needs and profile and the project's scope, maturity and goals.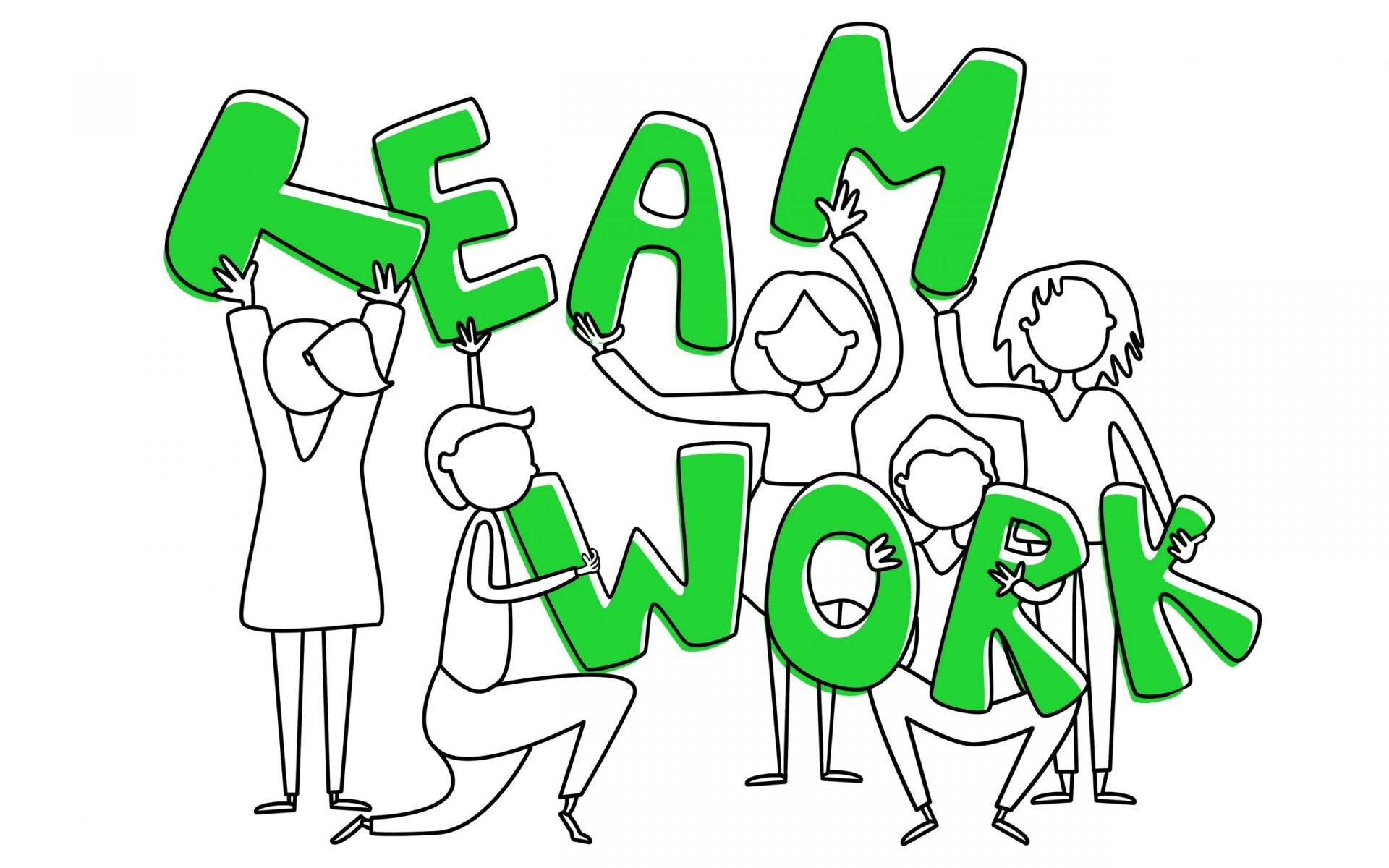 Inductive 
An inductive onboarding process is about learning and experimentation, making mistakes within a safe space. It's a valuable method that encourages developers to ask questions about an app and the code behind it for example. It might involve studying the client's software and development practices and applying them in coding proofs reviewed by the project's tech lead.  
Besides the opportunity to learn about the software and work methodology, it's a great way to establish trusting relationships among the remote team. The continuous exchange of ideas and experiences makes everyone more comfortable and excited about working with each other.  
By providing an induction process that ensures everyone is on the same page, the company lessens the developers' learning curve and energizes a team that can tackle tasks more easily. 
Product Strategy  
Product Strategy is a great onboarding approach when creating a complete solution. It's really the first step. Team members should first study the project and generate questions regarding how the engagement will work. Some example questions are: 
what is the product we want to build

 

who is the user

 

what features are we going to focus on

 

how is the team going to work together, what is the process and work agreements

 

what risks could emerge and how does the team plan to mitigate them

 

what technology we should use

 
Onboarding enables teams to define agreements on how to best work together, set expectations for the project, clarify roles and responsibilities, define technologies and tools, and plan a roadmap based on the story map that was built with the client. All of this sets a solid backlog and gets the first sprints running with clarity and focus. 
Onboarding can be facilitated through different channels and materials (videos, code throughs, presentations, etc) and can include hosting clients or visiting client headquarters. Remote teams become connected to the client and project, empowered to work with confidence and more likely to propose ideas that make sense for the project and bring value to it.