Get to know our good practices for boosting the relationship with your software development partner
There are many reasons why companies keep choosing to outsource their digital product development: tighter budgets, access to more expertise, good communication and more. Like any work dynamic, it has its areas for improvement and there are common mistakes people tend to make. 
I am part of a digital product design and development company based in Uruguay and Colombia that has been working with clients in the US for over 10 years, offering web app and mobile development, Product Strategy, Product Design, Product Growth, and Machine Learning solutions. Along the way, we've helped many companies that were already familiar with outsourcing, but we've also met others that were new to this kind of work dynamic. 
While working with different companies, we've learned a fair amount about forging good relationships. We realize it can take some getting used to if you are new to outsourcing these parts of your digital product development, but it brings endless benefits. If you have doubts about how you can create and maintain a good relationship with your team, here are some good practices.
Choose your team wisely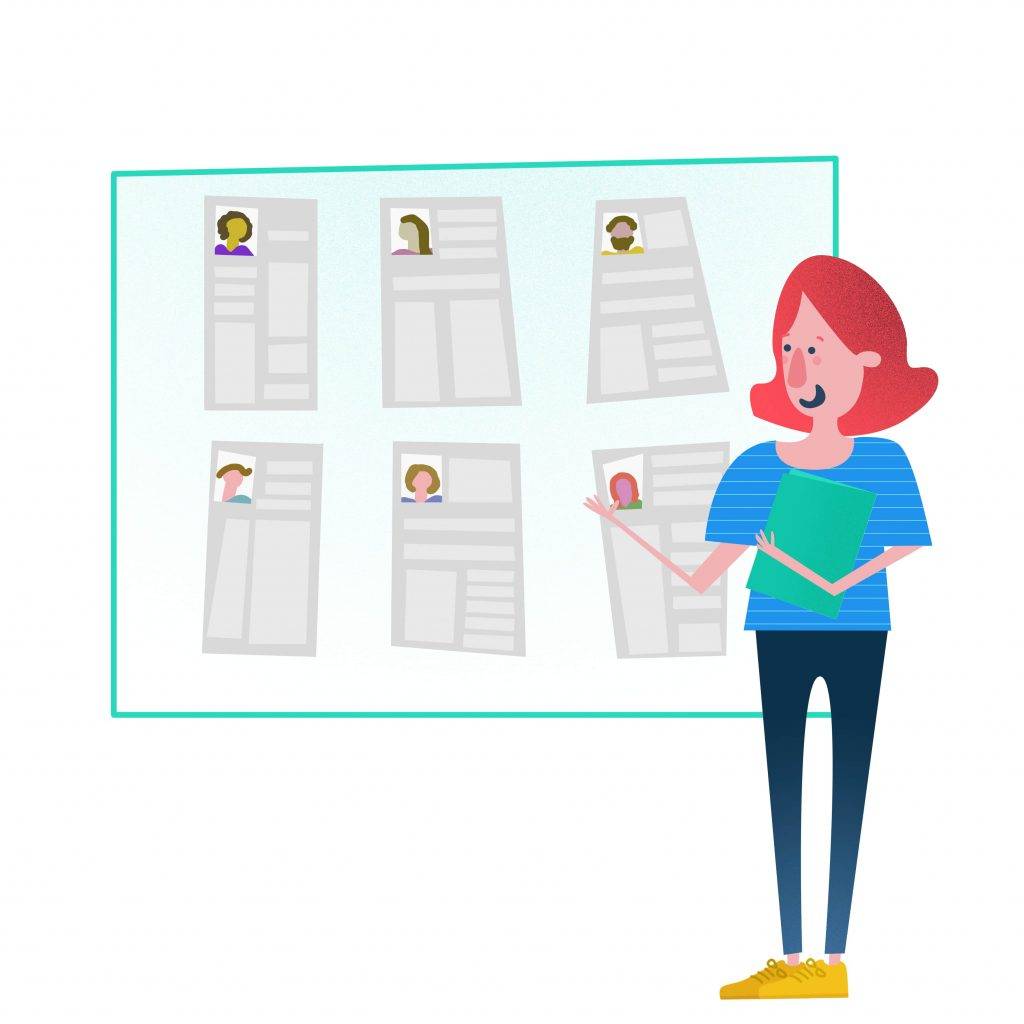 If you are at a stage where you're considering outsourcing and haven't decided on a team yet, it's important that you choose it carefully. Keep in mind that you are going to embark on a project together and it's essential that you trust the team and its work methods. 
Visiting your team's headquarters or inviting them over to your offices can be very positive. However, this isn't always an option and we know it, so we have a few tips for you to get to know your team: Ask about their company culture and find out if it's compatible with your own; go through their website to see not only their previous work, but also to know about the people. Sometimes, you can even find information about their teams or see how they go through the recruiting process. If they choose their professionals carefully, you can be sure you will end up with a set of great people. Lastly, once you have a development team ready, you need to stay in touch, which takes us to the next topic: communication.
Have a communication plan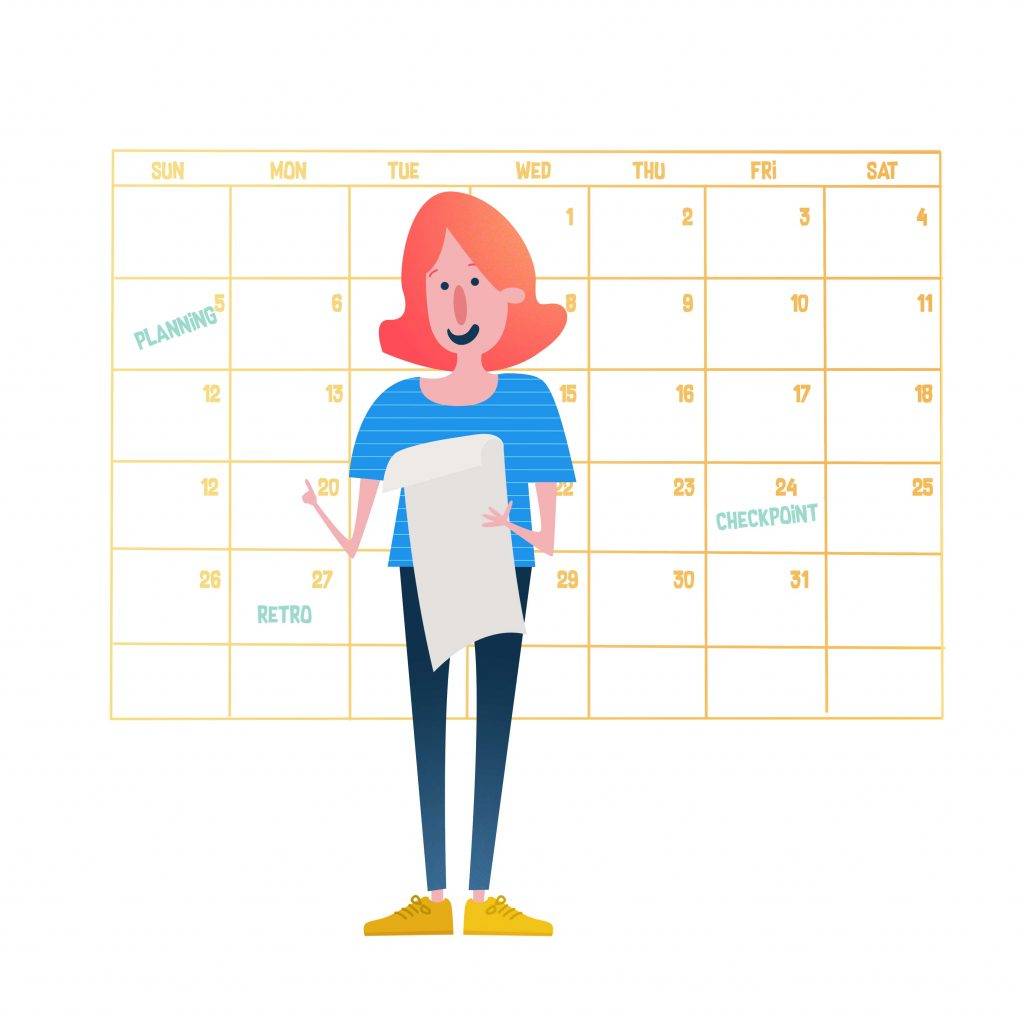 We acknowledge it's hard sometimes to find the right balance when it comes to communication; your team will need some autonomy, but the process requires fluid communication to be successful. It's best to set up a plan before the project starts, defining milestones, sprints, and checkpoints to see how the project is moving forward and to list new tasks. 
It's no news that the Agile methodology is effective. One of the great aspects about it is that you can keep ahold of its essentials while tailoring it to your needs. What I want to say is: don't be afraid to change! If you're reading this because you are mid-project and facing communication issues with your development team, sit down with them and talk about it. Two-week sprints can become one-week sprints if you both feel like you would work better with shorter periods. Also, you can do the opposite if things are going smoothly and weekly meetings feel like too much.
Explain your product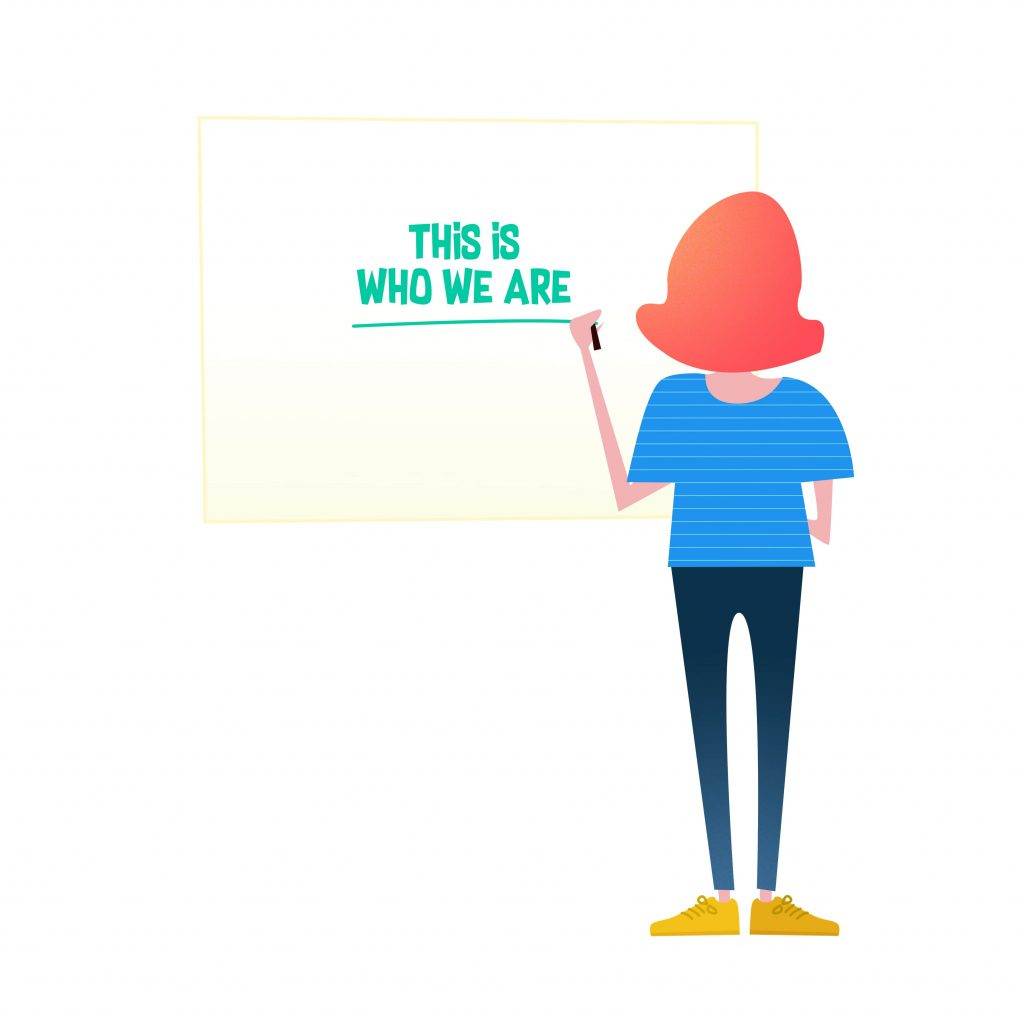 Having a team that is compatible with your own culture is great. On top of that, they fully understand your company's product and purpose, you'll be better set for success. Part of having fluid communication is explaining your product and motivation carefully. That way, the team can be highly aligned with your purpose.
For some people, not sharing an office seems like an obstacle for effective communication, but that's not true. You will have more than enough time and resources to successfully communicate your company's goals through calls and presentations, ideally at the early stages of the project. Having a deeper understanding of your company will also help the development team come up with even better and more fitting solutions and ideas. If you are in a project that's currently in progress and you feel like the team is lacking a bit of motivation, a good idea is to show them an update of how your company is doing and how their work is significatively helping with the main purpose. This will help shorten the distance. Planning an onboarding process is a nice way to put these conversations on the table. It's a great idea for tackling the next point too! 
Establish everyone's roles clearly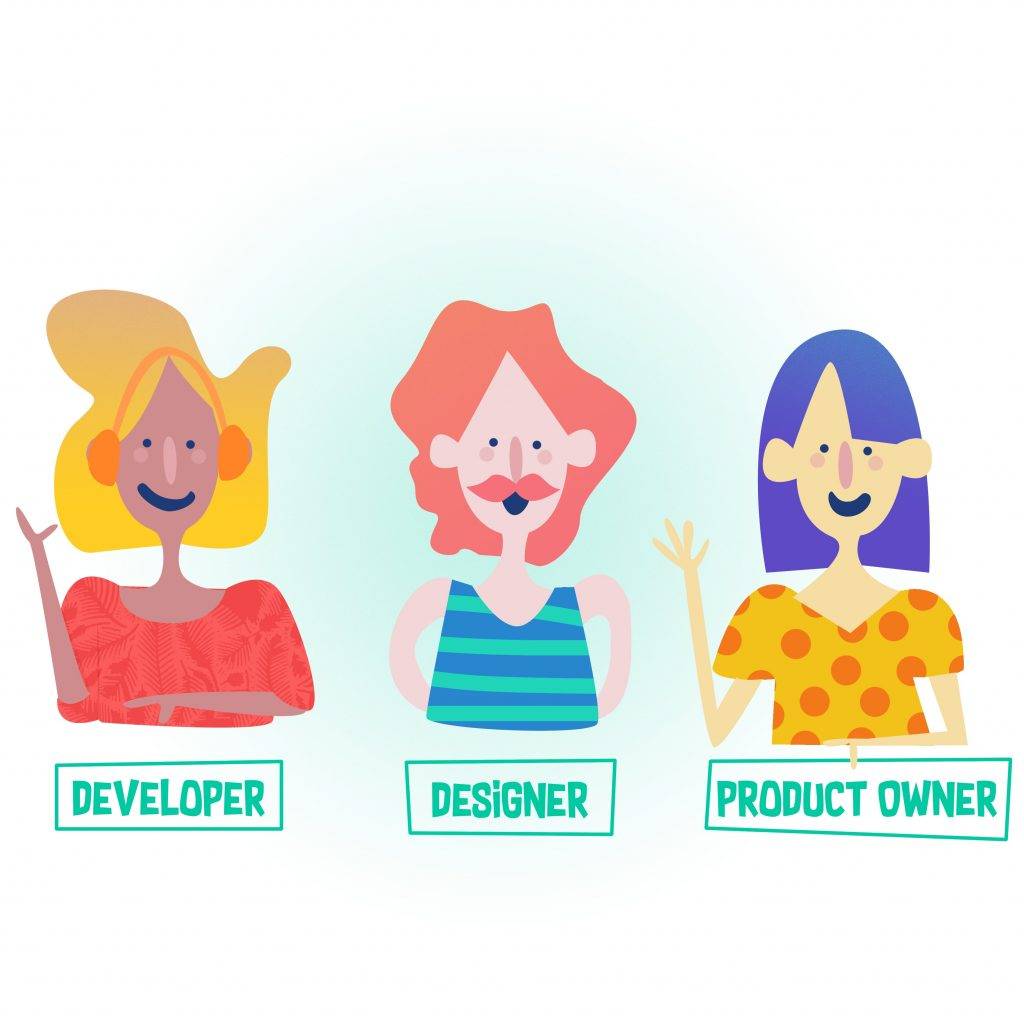 Ideally, this is something that should be settled before the first sprint starts. However, if the roles were not outlined clearly and you are already working, it's never too late to arrange a meeting to specify who is in charge of what.
When the team doesn't have clear roles and responsibilities, there is a risk that tasks are left unattended. People may think, for example, that someone else is doing it. To put it short: it's more difficult to be organized. Having a Product Owner is something we have tried and it works wonders for the team's level of organization. The PO keeps track of the tasks and knows who is doing each, which makes everything run smooth. Apart from that, every piece of work to do should be clearly assigned to a member of the team, so that each part has an owner. You will find that when roles are clear, things get done at a faster pace.
Define milestones and success indicators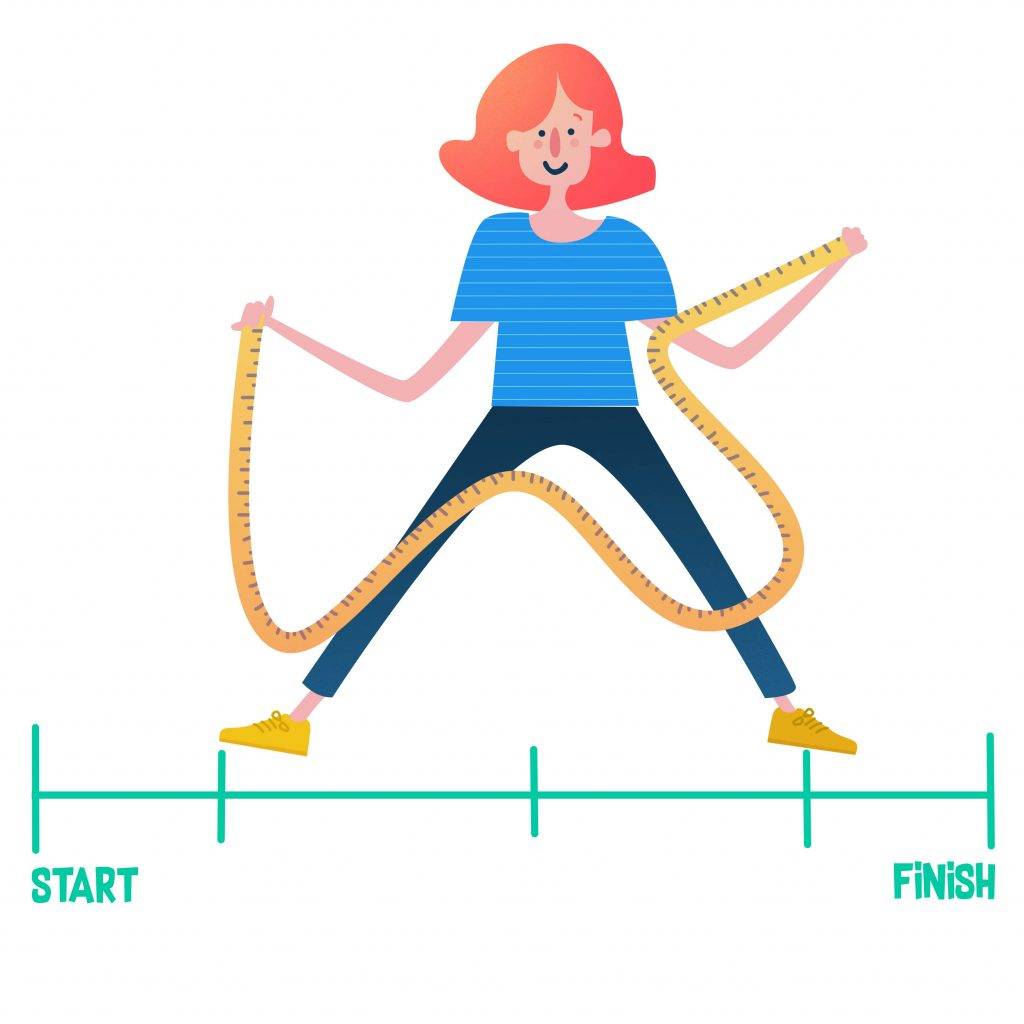 Maybe you are in the middle of a project and are feeling like you're making little or very slow progress. That usually happens when you haven't established clear objectives besides just the finish line. Having smaller and progressive goals keeps the team motivated. Also, it provides a more accurate sense of how things are moving forward.
What we have found to be useful is to defining milestones within the estimated project duration. It's important to prioritize functionalities. Actually, you may have already done that, so it's only one more step to define concrete goals around these tasks. Once you break down the project into smaller pieces, things are going to feel more dynamic and organized. In the same spirit, it is always important to create success indicators and keep them in mind. You need to have tools to measure the process and the performance of the things your team is creating. If possible, prepare both quantitative and qualitative metrics; it will enable you to have a global idea of the performance and know what areas need improvement for greater efficiency.
---
Our good practices
There is endless talent out there. Choosing to outsource is a great way to create a high-quality product built by excellent professionals, and may times even at a lower cost than having an in-house team.
I hope these good practices can be of help in order to make the most out of your relationship with a design and development partner! Let us know in the comments if you have more questions left unanswered. And if you've found these tips helpful and think someone else might need them too, share this post on Facebook, Twitter and LinkedIn!