Nearshore Outsourcing: Migrating a Platform with 100,000 Users
About
eLearning platform trains over 100,000 US health care professionals
HIPAA Exams, a division of Engaging Training Solutions, Inc is a professional and management development training company that offers an eLearning platform focused on health care, workplace safety, and legislative compliance. It helps professionals obtain the legally required training and certification to work in hospitals and similar facilities.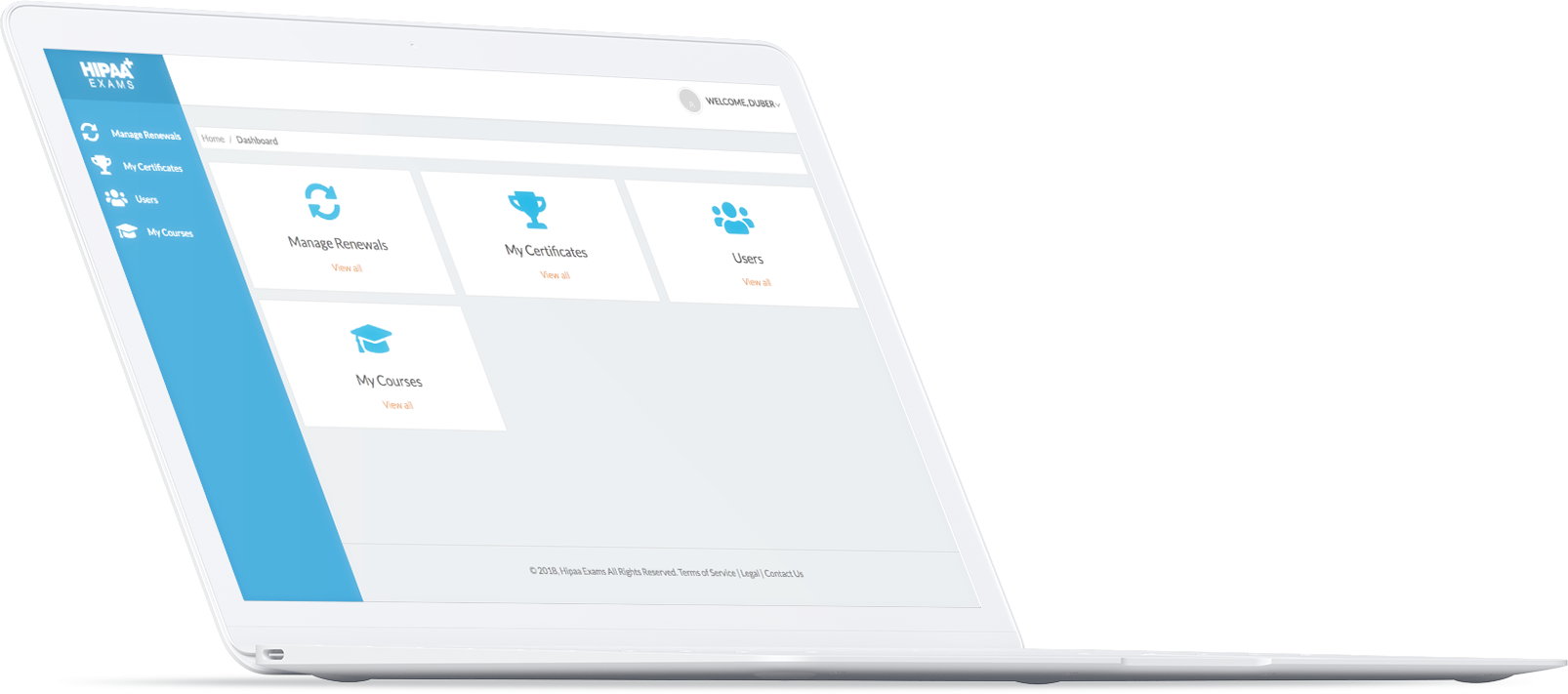 Challenge
Looking for a nearshore team that could fulfill the company's requirements
After developing the platform's first version, HIPAA Exams' founder trusted offshore teams and nearshore freelancers to evolve the app, but he had to look for a new software provider that better suited the company's needs. He decided to work with our nearshore team due to our technical capacity and the full commitment of a team of two Full Stack engineers and a Product Owner. Also, nearshoring to our office in Medellín, Colombia, offered a very cost-effective solution: HIPAA Exams has spent around half of what it would have spent had it chosen an onshore resource.
Solution
A Full Stack migration
Our professionals combine high level capacity with experience working together, offering HIPAA Exams an organized and effective development boost. The workflow has been facilitated through Agile ceremonies that bring clarity to the project's goals and roadmap. The Product Owner has been key in helping the team prioritize and focus its efforts on the most valuable aspects of the software. The project's first phase was focused on migrating the app to improve the software's maintenance, boost response times, and simplify the database structure.

Results
Nearshore outsourcing provides 50% in savings
Our developers recommended React and Node for the application's Front and Back End, mainly because of the effectiveness and ease of use that both of these Javascript technologies offer. NextJS was another vital choice, since it allows the team to build a product based on dynamic content with the SEO capabilities of static pages. So far, HIPAA Exams has saved 50% or more in development costs by outsourcing.