Nearshore Outsourcing: Augmented Reality Transforms Shopping Experience
About
Digital content that helps retail companies better engage with shoppers
PERCH is an NYC retail marketing platform that provides retailers and brands with physically-aware IoT software that senses when consumers approach, touch and pick up products, then responds with dynamic media on screens nearby. Besides helping brands increase the interaction between consumers and their products, PERCH's real-time analytics software provides unique insights into customer behavior. Some of its clients include Kate Spade, Johnson&Johnson, Estee Lauder, Jo Malone, Lenovo, Nivea, and others.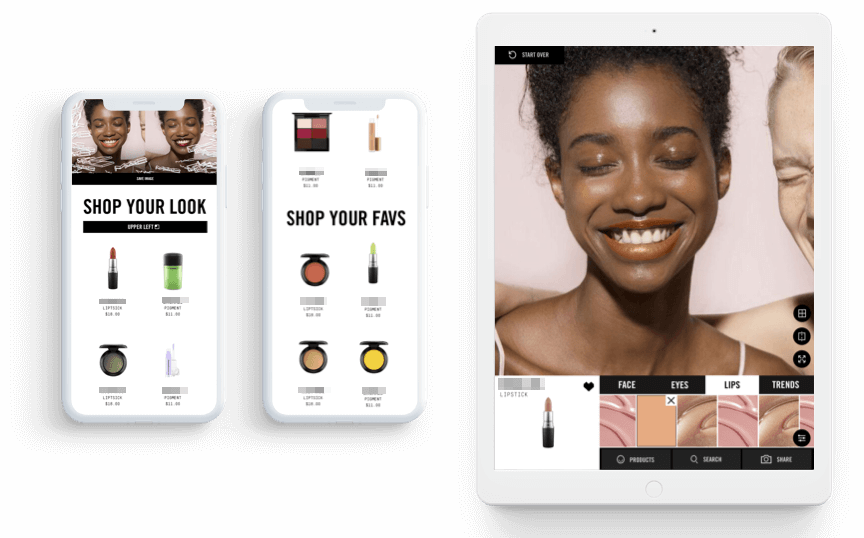 Challenge
A nearshore team with expertise in custom web development
Recently, PERCH engaged in a new project with a multinational brand that provides professional and high quality beauty and makeup goods. Together they set the goal of creating a locally-run, custom web app with complex functionalities and integrations with third party software. PERCH decided to partner with UruIT due to our vast experience in custom front-end development.
Solution
Building an interactive app based on augmented reality
The application allows shoppers to select products and try them on with augmented reality. Based on the visual aspects and designs provided by PERCH, our developers have built the main interface where shoppers interact with the products and have also worked on the admin site, where brand managers configure what users see on each screen.
Results
Initial launch in Canada and forthcoming markets
In 2018, the application was released in major brands' stores in Canada and China. Afterwards, the plan was to take the product to other global markets such as the US, France and Germany.